There has been an influx of dating scams originating out of Vietnam over the last decade. Because of this, we have decided to help you understand what you should be looking for in order to prevent this from happening to you. Sometimes, scammers can be very intelligent in terms of being deceptive. This is their job, after all.
Whether you are young or old, you are no exception to this scam. Although this absolutely does not give them the right to do so, citizens within Vietnam may not have the opportunities we have in Western society and they take advantage of those who do. Keep in mind, though, that with the first scam listed here, they may try to hide their identity.
Could you be a victim of a Vietnam Dating Scam? Click here to find out…
Vietnam Dating Scams: Common Formats
The Travel Scam
Vietnam is a beautiful country with amazing people, but what happens when someone decides to take advantage of someone and scam you? This is exactly what we are going to go over today. You can rest assured that you will have the skills to combat this by the article's end.
They begin convincing you
This scam will begin with either you contacting them or them contacting you, usually on social media or a dating website. Just like any other match, both of you will casually chat about whatever you find relevant at the time. The scammer will quickly begin telling you very shortly after you began the initial conversation that she loves you, basically seeming to fall head over heels for you in a very short amount of time.
You will be requested to visit
Once she has you on the hook, which could be within a week or two, she will start mentioning that she would love to meet you. Unfortunately for those involved, this is an outright lie and is where the scam starts.
Travel arrangements begin
She will then mention that she can set up cheap travel arrangements with a flight — if you can send her the money to cover it. However, once the victim agrees and sends the money to the scammer, he has fallen victim and will never see that money again.
The Sugar Daddy Scam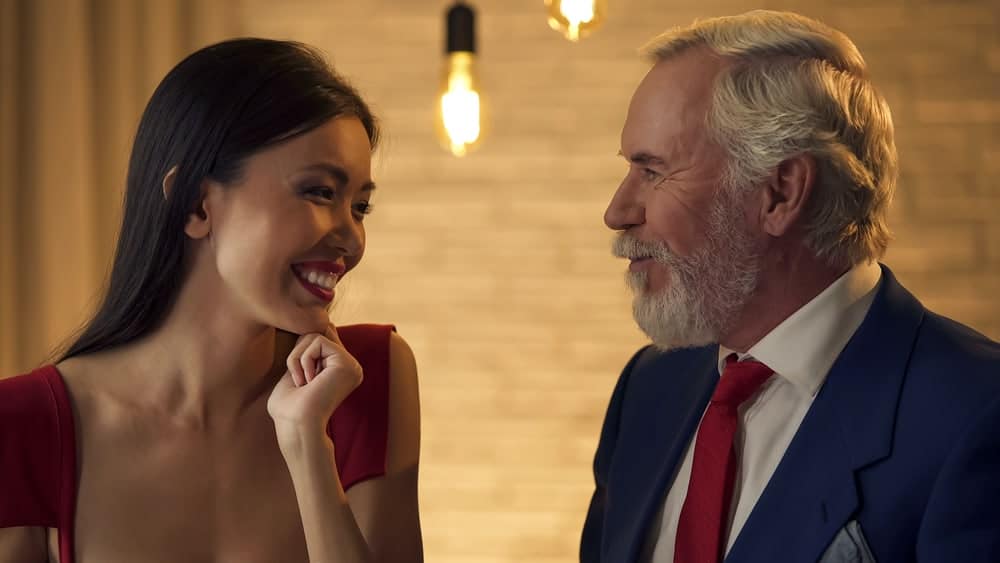 Those who scam in Vietnam sometimes get very bold and begin actually meeting their victims. This scam begins like most others, with the scammer quickly "falling in love" with the victim.
Moving in
Once both the victim and the scammer has built up enough mutual rapport, the scammer will start insinuating that she'd like him to fly out to Vietnam, in order to move in with her. What the victim doesn't know is that she plans to take full advantage of him by using his money to pay her rent, buy her groceries; this even extends to non-essentials like jewelry and clothes, along with whatever else that she can get her hands on.
Multiple victims
To put it into simple and straightforward terms, she plans to make him her sugar daddy without him even knowing it. This can go on for weeks, months, or even years. In some cases, the scammers have multiple victims whom they do not live with, but continuously take money from each of them; all without each victim knowing that they are only one of five, for example.
Heartbreak
Eventually and despite the scammer's best efforts, the victim will find out. He will more than likely be heartbroken that he has moved to the other side of the world and wasted all of that time, not to mention finances, only to be a walking debit card for someone that truly doesn't even care about them.
Could you be a victim of a Vietnam Dating Scam? Click here to find out…
---
Things to Remember for Vietnam Dating Scams
Honest people don't ask for money
Although in extremely rare cases honest people may have a true emergency and have no choice but to ask, the majority of them do not. If you are asked to send money by the other person, especially after only a week of simply chatting with them online, then block the person.
Don't give personal information
This should go without saying in most cases, but you should never give out your personal information to anyone online. If someone asks you for your social security number or banking details, then you should consider this a warning and back out while you can without consequences. This can lead to identity theft, bankruptcy and many other legal issues.
Falling in love too quickly
Online dating has found millions of people the love of their life, and yes, some people do have legitimate online relationships with honest people; but you should consider each of them lucky. If someone tells you that they love you and would like to marry you, and you have both only begun communicating less than a few weeks, this is often a huge red flag.
---
Preventing Online Dating Scams
Social Media
A great asset that you can take advantage of to determine the honesty of this person is to use social media. First you should check their friends list, make sure that the number is not super low. Next, go through their profile photos. Check to see if they have any previous relationships and with who; if it is an American, then this is probably a scam. Americans are usually not widely available for choosing in Vietnam.
Could you be a victim of a Vietnam Dating Scam? Click here to find out…
Video Chat
Before taking that leap of faith and flying out to Vietnam to meet this person, request a video chat. This is especially helpful if the scammer is hiding their identity from you. Anyone who declines this, especially more than a few times, is obviously trying to hide something. Once you have them on a video call, ask tedious questions such as about their living situation, recent previous relationships, and anything else that you feel may cause them to slip up. If they aren't making any sense, then you are likely being lied to.
Career
Asking them about their career could help you determine their honesty. In reality, residents of Vietnam usually have very low incomes. Ask them whether or not they have a job; if they say yes, then why are they asking you for money? If they say no, do they live in a location that has an abundance of jobs, such as in a large city? These are things that are huge red flags, so implement this into your process when evaluating their honesty.
---
Wrapping up
Vietnam dating scams are at an all time high. With the technology that we have in this day and age, it can sometimes be very hard to detect a dishonest person out to scam you. More often than not, scammers do live in areas that have very low incomes.
This nearly forces some individuals to scam those who live in first world countries. They may do it all online or become bold and even physically meet in person. They often use fake emergencies to lure you into sending them money as well, which obviously is something you should avoid doing. When in doubt, make sure you use the advice you have learned here and apply it. Scammers can be very creative; and sometimes they even have very detailed scripts for almost any situation. They may even sell it to others located nearby to make even more money, leading to even more scammers. Be mindful and vigilant!
Could You Be A Victim Of Vietnam Dating Scam?! 
It is important that you perform a quick background check on who you are actually speaking to on the internet (you can do that here). The common questions that spring to mind are:
Are they using fake identities?
Am I really speaking to a real person from the USA?
To help the users of this site we have partnered with BeenVerified so you can check exactly that. This checking service reveals everything about this would be romance scammer and if they are a real person!
Helpful Information Available on BeenVerified:
Arrest Records (Please check this!)
Photos  (Helps check if the same photos are used for multiple profiles with different names)
Email Addresses
Phone Numbers
Social Profiles (IMPORTANT – Do they have a real social profile or multiple)
Home Addresses
Relatives & Associates
Sex Offenders Register (Be safe who you are meeting!)
And More…
If you have the slightest doubt about who you are speaking to… Please use this service!