Interest in dating in San Diego? They don't call San Diego "America's Finest City" for nothing. From the picture perfect beaches and picturesque coastline to nearby mountains and deserts, the San Diego region has something for everyone.
San Diego offers the best of Southern California without the hustle and bustle of Los Angeles, and with the Mexican border to the South there's always an escape to Baja California available. In short, San Diego has it all and that's why so many people call it home.
---
Best San Diego Dating Sites
For Singles: Match.com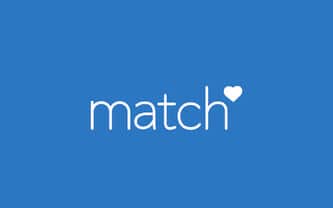 Match is a great resource for singles in San Diego. Between the military and the constant influx of new residents and visitors there are always new people looking to meet people. With so many things to do in San Diego, a well-planned profile that offers potential matches a look at your interests will help to find matches who enjoy the same things you do.
As a dating site, Match is one of the best services available because of the ability to upgrade to a paid account and find people who are serious about making connections. There is limited access to the site via the free version of the service, so if you're serious it's best to use the paid site to find people.
For Professionals: Elite Singles


San Diego has a very large tech sector and pharmaceutical companies are also blossoming in the region. That, in addition to the existing businesses in the city, means that there are quite a few professionals looking to meet people.
Elite Singles is a great resource for people looking for serious matches. They use a proprietary formula to match people to 3-7 matches each day, which means you can't search openly on your own. However, these matches tend to be college educated and slightly older than the rest of the dating sites, usually in their 30s and older, and so this site is perfect for mature business professionals.
Elite Singles offers a free service with limited resources, and different levels of paid membership that offer more perks like unlimited communication.
For Seniors over Age 50: Our Time
o
Our Time is a great resource for mature relationship seekers, and San Diego is a great place to find love for older individuals. Thanks to the large military population there is a large segment of retired military in the city and county, and the region features many outstanding senior living facilities for active seniors.
Our Time offers an upgraded service that offers unlimited email and messaging between matches with packages ranging from one to six months.
For the LGBTQ Community: Match.com
All of the top dating sites offer the ability to search for gay and lesbian matches, with Match being the most LGBTQ friendly thanks to the site's easy to use interface. The ability to search listings and instantly connect (through a paid membership) helps to circumvent the lengthy process of waiting to be matched with ideal partners. Zoosk and Our Time are also very gay friendly.
There are lots of sites that comes up when you search "gay dating in San Diego" but they're not necessarily reputable. It's best to search the top sites and filter for gay and lesbian matches.
For Hookups: Adult Friend Finder
Some people aren't looking for a long term romance and just want to hook up for a night or a weekend. Adult Friend Finder has lots of matches in San Diego, thanks in part to the large military presence and thanks also to the size of the region.
Adult Friend Finder allows you to search through thousands of profiles and select people who not only share common goals but share interests as well. It's a great site for gay and lesbian hookups, too.
---
Best Dating Apps in San Diego
For people on the go, using dating sites can be cumbersome. Dating apps are very helpful and almost all major dating platforms offer apps so that connections can be made from smartphones. Match, Our Time, and Zoosk all offer apps that allow users to search profiles and connect. Match and Zoosk are the more universal dating apps that have a wide array of users and the ability to filter searches to narrow down results.
Tinder and OKCupid are apps that feature profiles that can be searches and selected, and for the younger crowd they're very popular in San Diego. They're user friendly and easy to navigate on the go, making them the go-to dating app for millennials.
---
Best Dating Bars for Singles in San Diego
There is an endless list of bars for singles in San Diego, but there are several that host singles events on a regular basis.
Table 509
Table 509 is a popular location to meet singles. Located inside the Hotel Indigo, Table 509 brings the best flavors from local San Diego institutions like breweries and organic farms and gives them a new twist.
The Fairweather Bar
The Fairweather Bar is a rooftop bar within sight of Petco Park. The bar has a tropical theme and is a great spot for a light meal (it calls itself a deli but it's so much more than that). It's a particularly great spot to go on game nights to meet people who love baseball.
Lips
Lips is a San Diego institution known for being a supper club that is run by local drag queens. It's a great place for singles no matter if you're gay or straight. This bar and club has something for everyone and it's an experience unto itself.
---
Speed Dating in San Diego
My Cheeky Date offers several events on a regular basis in San Diego, including ones for gay men, and they promise a fun alternative to speed dating and matchmaking with a distinct UK flair. They're hosted at popular local bars and clubs and they're priced in the $25 range, making them very affordable
---
San Diego Dating Events and Clubs
San Diego has a vibrant Meetup community and there are lots of events for singles held throughout the week. Meetup has just about every kind of singles group you can imagine, and each has its own events.
There are also lots of events offered through My Cheeky Date, which is fast becoming one of the premiere speed dating groups in San Diego. Another option for San Diego dating events is It's Just Lunch, which is a matchmaking service that offers events for members.
If you are looking for happening clubs in San Diego, then check out this article.
---
Dating Chat Rooms in San Diego
Dating chat rooms are a lot more accessible than personal ads in San Diego. They might seem like something from the past but chat rooms are still popular, especially for people who aren't as fond of meeting people in person and would rather initiate a conversation online first. Chat Hour and Wire Club are two such chat rooms that are available free of charge and offer a wide variety of people to connect with.
---
Personals in San Diego
Most of the San Diego personals are hookup sites. Most feature very direct requests for hookups or encounters, so if you're looking for a more substantive connection then Match or another paid service is really where you need to be.
Locanto, Book of Matches and POF all offer free personal ads with the ability to upgrade. There isn't much offered by way of security because none of these are actual dating sites, and as a result they're a mixed bag of serious inquiries and hookup requests.
---
Things to Know about San Diego Dating
San Diego attracts all kind of people, but first and foremost it has always been known as a military town. The Marine Corps Recruit Depot calls San Diego home, and so to do numerous Navy facilities as well as the Marine Corps Air Station Miramar, which might be familiar to Top Gun fans.
Thanks to the heavy military presence that brings new residents to town on a regular basis, a large segment of San Diego's population hails from the military, including a large number of military veterans. When you visit dating sites you'll see that many eligible candidates have military backgrounds.
San Diego is also incredibly diverse thanks to its location next to the US International Border. San Diego is made up of just under 59% whites, followed by 28.8% Hispanic and 16% Asian. Blacks make up roughly 7% of the population followed by small percentages of other groups. In terms of religion, USC research based on the 2010 census indicates that 25% of the San Diego population is Roman Catholic, followed by 4.8% who consider themselves non denominational and Mormons round out the top 3 with 2.3%.
San Diego is known for a robust LGBTQ community, largely based in the San Diego neighborhood of Hillcrest. The San Diego Pride Festival features a fun and inclusive parade that is but one element of an exciting weekend of activities for the community. There are also several Out and Proud events hosted throughout the year.
---
Wrap Up
There are lots of places to date in San Diego. Whether you're looking for a long-term relationship, a casual fling or a quick hookup there is something for everyone out there. San Diego's vibrant culture offers plenty of places to meet new people and the large population all but ensures that you'll find someone who shares similar interests as you do.
---
Other City Guides