Are you interested in dating in Las Vegas? Las Vegas might be known as Sin City (for good reason) but it's also considered America's playground and it's a great place for singles to meet people. The highly transitory nature of the city make it ideal for casual flings and hookups over a weekend, but with an ever-growing population there are plenty of people out there looking for love.
What makes Las Vegas a singles hotbed is that there are so many things to do. With so many clubs, bars and trendy restaurants there are plenty of places to meet people.
Best Las Vegas Dating Sites
For Singles: Match.com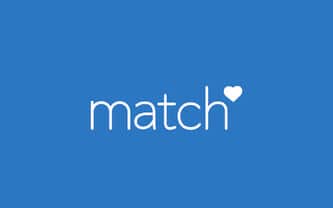 Match is a great resource for singles in Las Vegas, and it's particularly good for Las Vegas residents as opposed to people in town for a weekend. Since Match is a trusted dating site, there are more locals on the site looking for fellow locals, and Match's robust platform will connect you to people who share similar interests and allow you to explore at your own pace. The free site will let you search the profiles but you'll need a paid membership to communicate with anyone you want to meet.
As a dating site, Match is one of the best services available because of the ability to upgrade to a paid account and find people who are serious about making connections. There is limited access to the site via the free version of the service, so if you're serious it's best to use the paid site to find people. Match offers monthly, 3-month and 6-month package deals with discounts available for the 3 and 6-month packages.
For Professionals: Elite Singles


Las Vegas has lots of residents who make substantial incomes thanks to the gaming and hospitality industry. Las Vegas is also home to numerous startups and tech firms, which means there are lots of singles out there looking for people who share common interests who also have similar educational backgrounds as well as business acumen.
Elite Singles is a great resource for people who are serious about dating but don't want to wade through too many profiles. Elite Singles uses a formula to send 3-7 matches each day to a user's email account so that they can peruse possible matches on their own time.
Elite Singles offers a free platform to get started, but the paid membership allows for additional perks and resources like unlimited communication.
For Seniors over Age 50: Our Time
Our Time is a great resource for seniors, and with Las Vegas' bustling retirement community there are lots of people over 50 looking for love. Las Vegas is home to a number of retirees looking to bask in the desert sun, and whether they enjoy gaming or golf there are plenty of things to keep active seniors busy. Our Time connects those seniors with people who share their interests.
Like other dating platforms, Our Time offers a free version of the site along with an upgraded membership that offers unlimited email and messaging between matches with packages ranging from one to six months.
For Hookups: Adult Friend Finder
As we mentioned earlier, at any given time Las Vegas has a large number of tourists and convention-goers who move in and out of the city on a regular basis. Las Vegas is known for its hookups, just as it's known for legalized prostitution outside the city limits.
With these things in mind, Adult Friend Finder is a great place to find someone to hook up with for a night or weekend. You might consider registering for the site in advance of your trip to Las Vegas if you're not a local so that you can announce when you'll be in town and find people who might want to meet up.
For locals, Adult Friend Finder offers plenty of people looking to have some fun with no strings attached.
Adult Friend Finder has a free version and a paid version, and the benefit of the upgraded version is that it comes with more profiles and more options to communicate with people who catch your eye.
For the LGBTQ Community: Match.com
All of the top dating sites offer the ability to search for gay and lesbian matches, with Match being the most LGBTQ friendly thanks to the site's easy to use interface. The ability to search listings and instantly connect (through a paid membership) helps to circumvent the lengthy process of waiting to be connected to people who match your profile.
Las Vegas is home to a vibrant LGBTQ community and there are lots of community members using Match to make connections. Grindr and Just She are also great dating sites for the LGBTQ community.
---
Best Dating Apps in Las Vegas
Since Las Vegas is a town where people are on the go, you'll want to have access to your matches through your smartphone. All of the major dating sites offer their services through an app, which is free to download and use, and it can be connected to your paid account. Both Match and Zoosk are great dating apps, as both offer the ability to search profiles and connect with people directly and that's much easier on a smartphone than navigating questionnaires and surveys in order to meet people.
Tinder is also a popular app in Las Vegas, both for locals and for people passing through who are looking for people to meet while they're in town. Tinder definitely appeals to a younger crowd, though, while Match and Zoosk users have a wide range of ages.
---
Best Dating Bars for Singles in Las Vegas
When it comes to places for singles to meet other singles in Las Vegas, the conversation goes beyond bars to the town's many clubs and pools as well. Women often get comped admission to clubs, which means single ladies can enjoy a night on the town to meet people without having to spend a lot of money.
The Chandelier
The Chandelier: The Chandelier is located inside the Cosmopolitan of Las Vegas. It's a three-story bar with amazing views of the titular chandelier that is truly awe-inspiring. While this bar doesn't offer happy hour, it's one of the best places to be seen and it makes for a great first date spot, too.
The Velveteen Rabbit
The Velveteen Rabbit: The Velveteen Rabbit is a swank bar frequented by locals who enjoy more of a hipster vibe. Since it's off the beaten path it's a great place to meet people who live in the city.
Encore Beach Club
Encore Beach Club: It's the place to be seen in Las Vegas. The Encore Beach Club is a three-tiered pool complex within the Encore Hotel and it boasts incredible views and incomparable experiences. Whether you rent a cabana or hang out at the bar, you're sure to meet lots of people at this first rate Las Vegas experience.
---
Speed Dating in Las Vegas
The premiere speed dating resource in Las Vegas is Let's Get Cheeky, a speed dating and matchmaking firm that started in the UK and has brought its fun dating techniques to the States. They're found in every major US city and they offer many events throughout the week.
EventBrite offers a calendar of speed dating events across Las Vegas each week and you'll find that there are quite a few events planned at any given time. These speed dating events are ideal for local singles looking for a meaningful connection or for anyone looking to meet new people. Most of these events do have fees attached to them.
Here is the roundup of resources for speed dating in Las Vegas:
---
Las Vegas Dating Events & Clubs
Meetup offers a number of singles groups in Las Vegas, and the benefit is that they all offer events within their respective groups that cater to that group's interests.
As mentioned above in the Speed Dating section, EventBrite offers lots of dating events for a wide range of Las Vegas residents. Between EventBrite and Meetup you're bound to find something that suits your needs.
Furthermore, if you are looking to go clubbing in Las Vegas to meet singles, make sure to checkout this detailed article.
---
Dating Chat Rooms in Las Vegas
Sometimes you just need someone to talk to, and possibly connect with if the spark is there. Though they might be considered outdated, chat rooms are still popular with lots of people who don't want to meet in person. There are quite a few chat rooms in Las Vegas. Some of the ones to check out are Chat Hour and Online Booty Call. 
---
Personals in Las Vegas
Most of the Las Vegas personals sites are hookup sites, but some offer people who aren't as familiar with the mainstream dating sites (or who don't want to pay for them) and so they're resorting to the most basic form of online dating.
The downside to personal ads is that they are often used for hookups and casual encounters, so if you're looking for a more substantive connection or an actual dating site then Match or another paid service is really where you need to be.
Locanto and Book of Matches offer free personal ads with the ability to upgrade. There isn't much offered by way of security because none of these are actual dating sites, and as a result they're a mixed bag of serious inquiries and hookup requests.
---
Things to Know about Dating in Las Vegas
Las Vegas is a melting pot of cultures. With just over 600,000 people, it's a big city with a big city feel. Keep in mind that Henderson and nearby Summerlin often get confused with Las Vegas because many Las Vegas attractions spill over into those two areas so they're all lumped together. That means that in total the number of people living in what people think of as Las Vegas is actually much higher when you account for the people in the other two areas. It's important to note that as a state Nevada has just over 3 million people in it, and Las Vegas seems to have so many more people thanks to the number of tourists in the city at any given time.
Based on the results of the 2010 census, Las Vegas is predominantly white (62%), with people of Hispanic descent making up roughly 31% of the population. African Americans come in at 11.1% and Asians make up 6.1%.
As a state, about 66% of the population is Christian with 28% who have no religious affiliation.
---
Conclusion: Dating in Las Vegas
Las Vegas has something for everyone, whether you're single and ready to mingle or you're in town for a convention and looking for a quick hookup at your hotel. There are dating sites that make looking for long-term relationships easier just as there are hookup sites designed to help connect people looking for a short-term liaison. The bottom line is that being single in Las Vegas is a gateway to good times, with plenty of resources out there to help you make your romantic connection.