Interested in dating in Austin? Austin, Texas, is known as a hub for art, great food and fun times and it's really unlike any other city in Texas. The city's motto is that it's the "Live Music Capital of the World" and with so many great music venues that's not an understatement. It's no wonder that the yearly South by Southwest Festival (SXSW) takes place in Austin. BBQ lovers flock to Austin for its great food, too.
Austin has also been named the nation's best city for dating according to a survey by Patch, which polled renters and asked them about their dating experiences across the country. With so many reasons to fall in love with the city, it's not surprising that people looking for love fall in love there, too.
Best Austin Dating Sites
For Singles: Match.com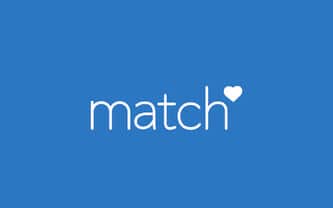 Match is the perfect tool for singles in Austin. Given the city's reputation as a dating-friendly city there are lots of people registered with Match and that means you'll have lots of profiles to view and ultimately choose from.
Since Match is a trusted dating site, there are plenty of locals on the site and Match's robust matching platform will connect you to people who share similar interests and allow you to explore at your own pace. You can move through profiles as quickly as you want. 
As a dating site, Match is one of the best services available because so many people utilize the site, which means lots of profiles to search. The site has a free version but in order to communicate with matches you'll have to upgrade to a paid membership. There are monthly, 3-month and 6-month membership options with discounts based on the package selected.
For Professionals: Elite Singles


While Austin is known for its eclectic mindset it's also the center of a great deal of tech and startups, in addition to restaurant owners, musicians and other individuals looking to find romance. Elite Singles is a great option for dating in Austin, especially if you're looking for someone who not only matches to your interests but to your educational background as well.
Elite Singles is a wonderful tool not only for busy executives but for anyone who is looking for a match that factors in things like education and profession. The site uses a formula that selects 3-7 profiles and sends them to your email every day, making it easy to search profiles that already match you rather than searching on your own. Your time is valuable and Elite Singles makes the most of your time by giving you the matches that will be the most appealing.
Elite Singles is available for free but the free site is limited to viewing profiles. To access unlimited communication you'll have to become a member by upgrading to a paid membership.
For Seniors over Age 50: OurTime
OurTime is a dating service for seniors and their particular dating needs. Austin is home to many people over 50 who have either lived there for the entirety of their lives or who moved to Austin to retire. Since Austin is home to such a great music scene, many seniors enjoy listening to the live music and enjoying the restaurants and local attractions. Our Time is the perfect way for Austin seniors to find people who share their interests and help them make a connection.
Like so many other dating services, OurTime is available for free but the paid upgrade offers many additional features to help seniors optimize their searches.
For the LGBTQ Community
All of the top dating sites offer the ability to filter searches for members of the gay community. Match is the most LGBTQ friendly thanks the site's enormous popularity. Grindr and Just She are also popular LGBTQ dating apps that focus on matching members of the gay community.
Austin's gay and lesbian community comes together every August for the city's vibrant Pride Festival. The LGBTQ community is active all year round with many events for community members.
For Hookups: Adult Friend Finder
Austin is a very nontraditional city with a very open mind, and so it's not surprising to know that there are lots of people who aren't looking for romance and long-term relationships. They're looking for a hookup. With these things in mind, Adult Friend Finder is a great place to find someone to hook up with for a night or weekend.
Adult Friend Finder features an extensive list of Austin residents looking for some no strings attached fun. The site has a free version that allows limited access to profiles, but for full access and the ability to communicate with matches then a paid membership is essential.
---
Best Dating Apps in Austin
All of the major dating sites offer their services through an app, which is free to download and use, and it can be connected to your paid account. Both Match and Zoosk are great dating apps, as both offer the ability to search profiles and connect with people directly and that's much easier on a smartphone than navigating questionnaires and surveys in order to meet people.
Tinder is also a popular app in Austin, which is the home of the University of Texas. While some college students turn to Match and Zoosk, the trend is that Tinder definitely appeals to a younger crowd.
---
Best Dating Bars for Singles in Austin
With so many amazing bars and restaurants in Austin it's hard to narrow down the best locations to meet singles in town.  We picked three of the most buzz-worthy spots to meet attractive Austin singles, but quite frankly you don't have to go far because there are local hot spots all over town.
Whisler's
Whisler's features a seasonal array of custom cocktails and traditional favorites for your enjoyment. There are cozy corners and giant community tables depending on your mood, and there's even a photo booth where you can post with your new friends. 
Nickel City
Nickel City is a local hotspot that tends to be pretty relaxed during the day and full of frenetic energy once the sun goes down. Because it's a local spot, it's not big on frills but the food is good and the drinks are amazing, and there is an endless supply of people to chat with in the evenings when the bar is full. You're all but guaranteed to meet people here.
Native Bar and Kitchen
Native Bar and Kitchen is located inside the Native Hostel, an "experiential hostel" that boasts a diverse clientele. It's the perfect place for people in their 20s and 30s to meet people from a variety of backgrounds while also eating some of the most delicious food in town.
---
Speed Dating in Austin
The premiere speed dating resource in Austin is Let's Get Cheeky, a speed dating and matchmaking firm that started in the UK and has brought its fun dating techniques to the States. They're found in every major US city and they offer many events throughout the week for all kinds of people looking for different kinds of dating experiences.
EventBrite offers a calendar of speed dating events across Austin each week and you'll find that there are quite a few events planned at any given time. The events are open to everyone but some are geared toward specific groups. These are ideal for locals looking for a meaningful connection or for anyone looking to meet new people. Keep in mind, though, that most of these events do have fees attached to them.
---
Austin Dating Events & Clubs
Meetup is a great way to meet people in Austin. There are countless groups of singles who share similar interests who come together to celebrate their interests and meet new people. It could be a craft beer group for singles, a hiking group or even a movie night for singles in their 20s. No matter what your interests are you're sure to meet people who share them with you, which is a great way to meet other singles while having fun. 
EventBrite offers a calendar of events that includes speed dating events as well as different singles events in Austin during the week. It's the perfect way to see what's going on at any given time. Between EventBrite and Meetup you will be in on all the dating events in the city.
---
Dating Chat Rooms in Austin
Chat rooms are a place where Austin singles can meet other singles from the comfort of their own home. Unlike dating sites, chat rooms are places to talk to people first and foremost, and then those conversations can lead to other connections as well. Some of the top dating chat rooms in Austin to check out are:
While these are free services, always be aware that no one using these chat rooms has been screened so be wary of dating scammers.
---
Personals in Austin
Personal ads used to be a big deal. People used to post messages in local papers and then people would respond. These days it's all done electronically (though some newspapers still have personal ads in the classifieds section).
While personals are another option to meet people, it's important to be careful about people looking to take advantage of you. Anyone asking for money or personal information should be blocked and avoided at all costs.
Locanto and Book of Matches offer free personal ads to their users. They are considered dating sites so they have the option to upgrade to a bigger package but for the basic user the free service works just as well.
---
Things to Know about Austin Dating
Austin, a city of just under a million people, is a very vibrant and diverse city with just over 68% of the population listed as white and over 35% as Hispanic. Though the balance may not seem representative, the city celebrates its unique culture and many residents can be heard speaking Spanish and English in the same conversation.
Over half of the city's residents consider themselves to be religious, with Catholic, Christians, Methodists and Baptists rounding out the top four religions in the city.
Austin is a very LGBTQ friendly city thanks to the fact that people in Austin are laid back and the city itself is quite unlike many of the other cities in Texas.
---
Wrap Up
If you're looking for love in Austin, Texas, you're all but guaranteed to find it in this charming city that has a mind of its own. The people in Austin are warm and friendly and if you're sitting alone in a bar you'll probably find that you won't be alone for long.
Austin is a little slice of dating nirvana in the middle of Texas. Anyone looking for a meaningful relationship or even a quick liaison will find what they're looking for in Austin.