Are you into interracial dating? Did you know that there are some tips that you need to know about for your date to be a success? Let's all find out what these tips are for reading the information below.
Mixed ethnicity when it comes to families are quite standard, but the problem of racism still exists. Whether you are into dating Polynesian, Asia, Latino, or any other races, it is essential to know some interracial dating tips. There are specific problems with interracial that should be addressed and not be ignored. As these issues will only become you and your partner's problem in the future. For instance, you may not be able to relate to your partner when it comes to cultures and such. This may sound petty, but if left unsolved, it can blow up into a huge problem. So if you are into interracial dating, then the information below will surely help.
Doing Your Research
The first thing that you need to do is to know how to do your research. Love isn't enough no matter what race you are dating. You should also think of both your differences. For instance, you need to know the person's culture, especially when it comes to communication and flirting. Some cultures are too aggressive, while there are some who are too conservative. If you are looking for a long-term relationship, then doing the research is an important thing for you to do.
Remember Your Similarities
Diversity may exist in most culture and knowing your differences may be subtle, but always remember that you both have similarities. Focusing on both of your analogies will make things better. Always remember that if you truly and love each other, then adapting to the cultures of each other won't be a problem.
Learn to Ask Questions
The next thing that you need to do is to know how to ask questions. Don't stop yourself from getting to know the other person. Always remember that it is better to ask specific questions that leave them and just assume. When it comes to interracial dating, this is an important aspect. As this will help prevent misunderstanding and miscommunications.
Be Respectful
When I say be respectful, it merely means that you need to be respectful of your partner's ethnicity and culture. At the beginning of the relationship, you will both get to know the differences that you both have. But if you know how to respect each other, then understanding how both of you behave on certain aspects would be best.
Knowing Your Desire
When it comes to interracial dating, have you ever thought of what your desire is? Typically, one of the main reasons as to why interracial dating or any other kind of dating didn't work is because they both have different life goals. That is why sharing your thoughts with your significant other is essential. Now, if you are someone who is only into interracial dating because of some sexual fantasies, then you should not expect that the relationship will prosper. And you should be honest about this to avoid hurting someone.
Knowing Your Partner's Desire
Of course, you also need to know the desires of your partner. This will ensure that both of your feelings are mutual. The best thing that you can do is to evaluate and always get the hints. Always know your partner's intentions, so you know what to expect. Sometimes, a relationship can go into waste if you are not aware of the desires of your partner.
Talk About Your Differences
Since you are into interracial dating, it would be best to talk all about your differences. You can make up scenarios so you will have something to talk about. You will also know how your partner will react to specific situations. Talking about both your differences will help you to be more open when it comes to future discovery.
Assessing Yourself 
Assessing is yourself is essential not only in interracial dating but any other datings as well. Ask yourself questions, like are you patient, courageous, and reliable? Are you more than willing to change certain things just for your partner? If your answer to all these questions is yes, then you probably will be able to handle an interracial relationship. If not, then it would be best to reassess yourself.
Be Mentally and Emotionally Strong
If you are not mentally and emotionally healthy, it would be hard for you to be in interracial dating. The reason behind this is because you will always seek approval of your family and friends. This can cause problems with your partner, which will only end up in a disaster. But if you are someone who is mentally and emotionally strong, then you are probably ready with interracial dating. You will surely be able to handle this.
Expect to be Insulted
As you all know, racism still exists today. You will probably encounter people saying negative things about you or your date. You will also be asked questions that are insulting. But if you learn how to ignore them, then you won't be having problems. Of course, there will be some instances where an answer is required. The best thing that you can do is to answer the question in the smartest way possible. And it would also be best to avoid arguments.
Understand Love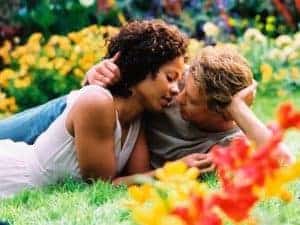 Lastly, no matter what problems you and your partner encounter. You should understand that love is the most powerful of them all. In fact, there are some interracial dating which ended up in a successful interracial marriage. So if you both love each other, then doing your best to keep each other's company would be great.
These are some of the tips when it comes to interracial dating that you should know about. Follow these tips, and you will inevitably end up with a successful interracial relationship.