As you increase your reach online, the risk of encountering scammers will increase. Sometimes when a scammer tries to target you, their attempt will be weak, and you will easily evade them. Other times, advanced and more cunning people might focus on you and catch you unawares. One popular platform where these scams happen is on Google Hangouts.
This article will look at the various patterns that many scammers use so you can quickly identify them and steer clear of Google Hangouts scams.
Could you be a victim of a Google Hangout scam? Click here to find out…
How Google Hangouts Scams Happen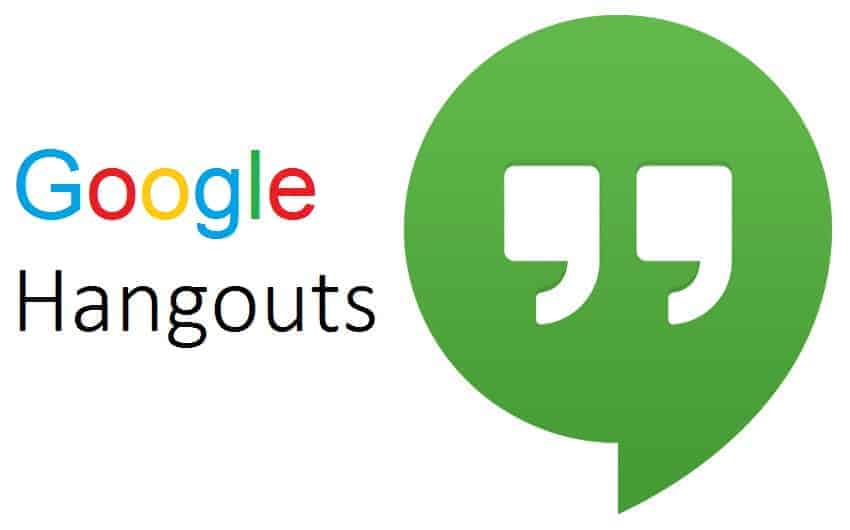 As millions of people are trying to make extra cash to support their lifestyles in the current economy, some fall for get-rich-quick schemes that involve laundering money from unsuspecting victims.
Similarly, many people hope to find love and friendship online. These two reasons are enough to motivate frauds.
Nowadays, you will encounter some scammers that you can identify quickly, even without having much experience. Red flags pop up all the time as you deal with them, and you should learn to spot them. Other times, you won't find any reason to fall for their scams because you have nothing to gain.
1. Switch to Google Hangouts
One of the most common patterns involves people telling you to change from using your favorite social media platform and diverting your communications to Google Hangouts. You can be on Twitter, Facebook, you name it, but you meet someone new and start chatting and private messaging.
This trend is particularly common with women, as they engage unsuspecting men. Even so, some of these scammers are men posing as women.
As men seek love on social media sites, such as Twitter, they may receive a message from a woman who is ready to get into a relationship with them. Soon afterward, they invite you to keep communications on Google Hangouts by asking for your Gmail address.
Google Hangouts is relatively unpopular, and for someone to get you from the most influential platforms into that, it's certainly suspicious. If the con is quite witty and cunning, they will convince you to switch over to Hangouts.
They might give you an incentive you cannot refuse, and if you are in search of a partner, you might even be desperate to do so which is what they're counting on.
They will be consistent in the story they present of themselves, and some will sound genuine. They will send photos and videos of themselves making you believe that you can trust them.
2. Asking for Money
As soon as you like their personality and want to meet them, they take it as a cue to ask you for money. This is the biggest red flag there is! It is easy to have feelings for the person as they will sound like they have everything you need in a partner.
The scammer will tell you that they are in urgent need of your help. Often, they pose it in a way to make you think that by sending them money you will prove your feelings for them.
Although you do not know them, you end up giving them the benefit of the doubt and agree to send them money via gift cards, bank account transfers, or even buy them something with your credit card.
An experienced fraudster speaks naturally and is very calculating to gradually gain your trust. They create social media platforms that have multiple and consistent photos of one person.
Moreover, they will ensure they will talk about stories which match with their bio descriptions. This way, no one suspects that they are potential victims of Google Hangouts Scams.
Once the victim sends money to the scammer, the scammer usually disappears. In other cases, the scammer goes on conning the unsuspecting victim depending on how easy one is to agree with sending money.
Some people lose tens or hundreds of thousands of dollars sending money for their online partners to go to the hospital, buy gifts for their nephews, or even get spare parts for their cars. A scammer will come up with any excuse to convince you to send them money.
Could you be a victim of a Google Hangout scam? Click here to find out…
---
How to Steer Clear of Google Hangouts App Scams
The most important way of avoiding Google Hangouts Scams is by taking note of any red flags that present themselves over the course of meeting someone online. Although the scammers you will come across might be highly experienced, they usually follow similar patterns.
The first step of verifying your online partner is by checking up their social media accounts on various sites. Try confirming that the photos are consistent across all types of social accounts. If their stories and bio descriptions do not match up, remain cautious, and accept the possibility that you might be dealing with a scammer.
When looking for romance, avoid people who tell you they have feelings for you suddenly after you start chatting. Even face-to-face, that is an unrealistic event. Also, though it takes time for them to claim that they are in love with you, take caution and think of whether you can spot other red flags.
If someone makes up excuses if you suggest that you should meet before you send them your money, then they are likely to be scammers. As with Google Hangouts Scams, it is difficult to trace back to the scammer, and thus they will ensure that you do not meet.
If you suggest to meet them and they say that they live in remote areas and it would be hard to meet physically, then you should avoid sending them money.
The most crucial step to remember is to never send money to a stranger you just met online. Even though their profiles may be complete and be in use for a lengthy time, it does not necessarily mean they are real people. Some scammers spend years building convincing profiles using information from other people.
---
Could You Be A Victim Of A Google Hangout Scam?!
It is important that you perform a quick background check on who you are actually speaking to on the internet (you can do that here). The common questions that spring to mind are:
Are they using fake identities?
Am I really speaking to a real person from the USA?
To help the users of this site we have partnered with BeenVerified so you can check exactly that. This checking service reveals everything about this would be romance scammer and if they are a real person!
Helpful Information Available on BeenVerified:
Arrest Records (Please check this!)
Photos  (Helps check if same photos are used for multiple profiles with different names)
Email Addresses
Phone Numbers
Social Profiles (IMPORTANT – Do they have a real social profile or multiple)
Home Addresses
Relatives & Associates
Sex Offenders Register (Be safe who you are meeting!)
And More…
If you have the slightest doubt about who you are speaking to… Please use this service!
---
Frequently Asked Questions
Is Hangouts a dating app?
Google Hangouts is a cross-platform messaging app developed by Google. It is not a dating app. Google Hangouts app can be used to make video calls, or send messages just like any other messaging or video calling service such as Skype, Google Duo etc.
How do you report scammers on google hangouts?
To report a google hangouts scammer, head over to hangouts.google.com. First, select the person you want to report once. Then, once you've reached this step, open the settings, which will be near the top of the conversation. At this point, select the Block & Report option and make sure the "Also Report" checkbox is checked; then, click confirm. This will block, report, and send the last ten messages to Google for review.
How can you track someone on google hangouts that has been scamming me?
There are a few ways to track, including IP grabbers. However, if you want to stay in clear, legal waters, simply report and leave it up to Google. Tracking can be a crime, depending on the methods used. If you have had money taken from you, report, block, and report it to the authorities and any financial institution you're connected with.
Is google hangouts safe from hackers?
No software is safe from hackers. However, Google has taken strides at improving its online security. Despite this, hackers still find new ways to hack. Phishing links, malware, and other methods are still common tactics used today by scammers worldwide. To avoid this, never download files sent to you by anyone you deem suspicious, and never click any links or share your personal information.
---
Wrap Up
This article has explained the most popular patterns among internet fraudsters that divert your communication to Google Hangouts. Since they are virtually untraceable over this platform, they will ask their prey to send them money and then disappear.
Most importantly, never send money to people you don't know. Stay focused as you chat online and take note of these red flags, and you might avoid being a victim of these online scams. If you want to make sure you are speaking to a real person, make sure to perform a background check.