Where is my soulmate, and how do I find them? You'd think with the help of the ever-growing internet, it would be easy to find a partner in today's society… but sometimes, it's the opposite. Everytime I look online, a new dating app or mobile app has popped up, so how am I supposed to choose where to devote my time and energy?

I took a deep, personal look at two of the leading dating platforms online to get a genuine answer to these questions. Between Zoosk vs Match, which both make big promises for my lovelife, I uncovered the secrets that helped me decide who to trust, and I want to share my discoveries with you!
Zoosk vs Match: Overall Review in 2019
Going into my online dating adventure, I had a good feeling about Match. They were the pioneers for dating apps and they're owned by the company that has many other, smaller dating apps under their corporate umbrella. Basically, I knew I could count on Match for results, but Zoosk was a bit of a wild card.
Zoosk Rating: 4.5/5
What I didn't know at first was that Zoosk has held the #1 spot in the dating app ranking, and I was extremely impressed from the start when I got registered and started using the app. It's extremely user-friendly, and seemed to be a little bit more modern and current with recent app trends than Match really was.

Sign-up was fast and easy, the interface was sleek and simple, and I found that there were a lot of younger user in my age bracket.

Match Rating: 4.9/5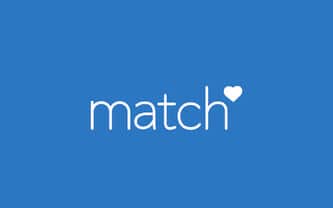 In general, I found that Match seemed to take all of my information much more seriously than Zoosk did, which was nice but also a little irritating. I had to wait for my profile to be approved and there was a series of questions to answer during the creation process. For my busy lifestyle, I appreciated the quick 'n easy method Zoosk used, but I found I had better matches on Match thanks to the additional steps.
This also carried into the features. Match was a bit tougher to get the hang of, since it has very in-depth profiles and lots of different menu options Zoosk was a bit cleaner and streamlined, but didn't include as many details as I found on Match. Again, this is more of a preference thing.
Winner: Zoosk
Activity, prices, and user accessibility all seemed to favor Zoosk. Match takes it's time to really get to know it's users and provide a lot of information from the get-go, as well as takes the time to ensure every activity profile is a serious member looking for love.
---
Zoosk vs Match: Pricing Head-to-Head
As much as I'd love to say that the most important part of a dating service is its members, we all know we're more concerned by the effect it will have on our wallets. In order to experience these services, you're going to need to add a membership into the budget.
Zoosk: Free & Paid Membership Options
Zoosk is the clear-cut winner as far as the basic costs go. They also have a much simpler payment plan, with only 3 basic paid membership options.
One month: $29.95
Three months: $19.89/month
One year: $12.49/month
If you purchase the one year option, which is a one-time payment of $150, you get over 50% savings. That's a pretty good deal if you suspect you'll be spending several months on the service.
Match: Free & Premium Options
Match has pricier options and several more tiers to consider. You can choose their basic plan, which starts at $46.99 for a one-month paid membership subscription.
Three months: $25.99/month
Six months: $22.99/month
One year: $21.99/month
The six month plan comes with a "match guarantee" that promises to credit your account with a free additional six month of membership if you haven't found your partner by the end of your initial subscription.
Winner: Match
Zoosk may have the lower options, but your 6-month Match membership has enough power for the buck. This option, if you know you'll need it, is the most cost effective plan, even when you consider Zoosk's massive savings bundles.
---
Zoosk vs Match: Member Demographics
It's hard to know specifically how reliable the demographics for any dating service can be since there are a lot of factors to consider depending on profile activity. According to the Match website, their demographics listed are pretty impressive, so we'll compare them to Zoosk. Both services attract a different crowd, which makes picking an obvious winner for this section tricky.
Zoosk Demographics
Zoosk claims to have 35 million members and counting, though it's unclear how many of those are paid subscriptions, and their members average out with these ranges:
24-27 average age range
48% male, 52% female
80 different countries are supported and 25 languages are offered with the service
A large range of ethnicities and lifestyles are found on the app
Though geared to a younger crowd, Zoosk does have members from their 20s up to their 90s, so it isn't entirely dominated by millennials just yet.
Match Demographics
Let's look at Match now, and see what their average member statistics look like. Their site isn't as big as far as their reach goes, claiming to have 30 million profiles registered with over 8 million of them being active, membership billed accounts.
30-49 average age range, making up 36% of their members
49% male, 51% female; better male to female ratio!
Members from 25 different countries are registered and 8 languages are offered with the service
Like Zoosk, you can find a massive variety as far as ethnicity and lifestyles go
Winner: Match
There was just more variety between ages and backgrounds with Match, and I appreciated the additional care that every profile had. The site has been around for longer, so numbers look a little better, and Zoosk seems to be less interested in the vetting process which also helps make their site seem more populated.
---
Zoosk vs Match: Who is better at being Scam-Free?
You're going to find bots and scammers on any dating app, but it's not a big problem for either Zoosk or Match. I found that there was hardly any fake profiles on Match, probably due to their verification process and higher membership price.
Zoosk also had a pretty good scam-free member base, but there were a few winks and automated messages from shady profiles. All-in-all, not a big problem for either platform, and all of the spam accounts were easily identified as fake.
Winner: Match
Match gave me a more authentic experience, so it takes the cake for this category without question.
---
Zoosk vs Match: Features Comparison
After prices and demographics, features are the next biggest thing to consider. Zoosk and Match both contain a lot of the typical interaction types, like your instant messaging system, the ability to "like" profiles, and fully customizable personal profile options. Looking closer, I'll give you a good idea about the difference in features you can expect on Match and Zoosk.

Inside Zoosk's Features
Zoosk has a lot of exclusive features that are brand-new to the scene and pretty innovative. It's less basic than Match, and pretty fun to explore your options!
You can connect with singles nearby by the Zoosk "singles carousel – flip through your matches and accept or reject them.
Earn Zoosk coins for profile boosts by referring friends or winning contests in-app
Save potential matches for later by selecting the "maybe" option, and they'll cycle through your options later
Send cute "winks" instead of "likes" for a deeper flirtation level
Zoosk's intelligent algorithm tracks your matches and favorite profiles to create a "SmartPick" option by finding profiles you're most likely to enjoy based on your previous choices.
Inside Match's Features
Match also contains several interesting, unique features to increase your enjoyment and success on the site.
Classic grid-style profile roulette gives you plenty of members to view at once
5 perfect matches will be delivered by the app to your inbox daily, based on your survey choices and profile preferences
If safety is a concern, Match offers a new feature called matchPhone. It's a fake phone number you can give matches that will store and forward incoming texts to your real number. It helps protect you, your identity, and privacy without relying too much on the in-app experience.
Several website events are held and easily found on the main page taskbar.
You can purchase "power-ups" for your profile to gain exposure online.
Winner: Match
Though Zoosk does have a lot of fun, interesting concepts and features, they're more for fun and less for practicality. Match put a lot of thought into what their website can offer to make it a safe experience for it's users that is beneficial in the long-run.
---
Zoosk vs Match: Navigation & Experience
Using Match
Match could stand to have a couple of updates as far as the aesthetics go, but the site is easy to navigate and understand despite the slightly dated appearance. You've got a lot of pages to explore, and the member profiles are packed with information. It can seem a little overwhelming at first, but with as many features as Match has, it's a little understandable.

Using Zoosk
Two seconds after using Zoosk, I was extremely pleased. The whole site is simple and effortless, no big blocky text chunks, and everything is very organized. Navigation is easy, and it's very sleek looking. I did wish there was more to read when looking at my matches, like Match offered, but it kept everything looking great.

Winner: Zoosk
Overall, I had an easier time using Zoosk and it was much better to look at. The updated visuals and streamlined profile design are great selling points for me.
The Mobile app is also great on Zoosk, but Match has some work to do in that category. It's usable, but I much more preferred the desktop version, which isn't very convenient for today's users. Most members on Match are in the late 30s, so maybe this isn't as big of a problem for most as it was for me.
---
Zoosk vs Match: Dating Success
Both Zoosk and Match are geared towards a serious relationship mindset. Apps like Tinder have helped keep the casual daters wanting hookups off of these platforms, so most people you meet on either service will be focused on something long term.
Thousands of success stories can be found online from couples from both websites. For years, Match has been boasting about having the most successful dates than other website, resulting in over 92,000 marriages and 1 million children created from the unions that started with the service. On average, you'll get 5 matches a day, and since the website is a more expensive choice and has a lot more information required for match accuracy, you'll get connected with like-minded people as serious about finding a partner as you.

Winner: Match
Because of these reasons, Match is the obvious winner for success stories, but if you're leaning towards Zoosk, don't be discouraged! The website also had a large number of happy endings with marriage, though no specific number has been reported.
---
Verdict: Which is Best?
Despite seeming very similar upon a first glance, Zoosk and Match both have very different approaches to the dating scene and I had fun while using them both. I think it really boils down to your own needs and desires and what you expect to find out the dating game online.
For me, Match was the winner, because I appreciated the site for taking it's time on what I consider the important stuff. Sure, it's a little more expensive and time consuming, but the results are very satisfying and I trust the 22-year old company with so many proven results.
Zoosk is a great option over Match if you need something a little cheaper, quicker, or just easier to use and understand. It has less bells and whistles, but as far as matches and activity go, the two are pretty even. Your personal preferences should be the heavy influence in your decision but we hope this Zoosk vs Match head-to-head was helpful!