More likely than not, you've seen some advertisement on your TV, Facebook, internet ad, or at least heard somewhere about the ever-so-popular dating sites Match.com and PlentyofFish (PoF). As online dating rises in popularity, it seems as though talking to or meeting someone over the internet is much easier than a physical face-to-face encounter.
You may feel that you've outgrown the "bar scene", or maybe you just have social anxiety and find it difficult to put yourself out there in public. Finding people on your computer in the comfort of your own home is simply just easier! In this article, we will be going over a detailed look at Match vs POF as best online dating site out there.
Dating or meeting someone over the internet can seem scary, but studies have shown that there are tons of people out there who have met their significant others through reputable sites such as Match and POF. Let's compare these top two sites and see which comes out on top!
Match vs PoF: Overall Review
Match.com is more suited for someone looking for a more steady relationship, or a commitment, in my opinion, while Plenty of Fish is either for searching for a partner or something a little more casual. You can always update your preferences on your profile if you change your mind about what type of relationship (or lack thereof) you're trying to get after! They are both definitely worth a try if you are trying to put yourself out there in the dating world, but don't feel like leaving your house.
Match Rating: 7/10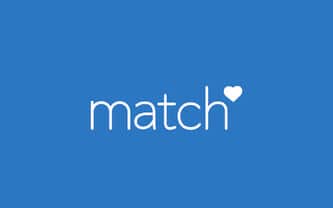 I am giving Match a 7/10 due to online reviews I have skimmed through from a few different websites. Although Match is one of the oldest (created in 1995), most heavily used dating websites out there, it has come under fire for many issues, such as slow responses to problems, failure to remove inactive or dead accounts, spam messages and fake profiles.
Some verified reviewers even claimed to have received a number of solicitation phone calls. But, the thing is, any site of this nature is going to run into certain dilemmas. 
On the positive side, Match also had lots of good reviews as well! It is a lot of customers' favorite go-to; it also caters to over 24 different countries and 15 different languages! There were also LOTS of reviewers who have met their spouse or partner through Match, and are in the happiest relationships of their lives due to the algorithms the site follows to pair you up with your ideal counterpart. All in all, from what I've read, I would rate Match a 7/10!
POF Rating: 9/10
When researching Plenty of Fish to obtain reviews, I stumbled upon lots of information about how the site works!
Plenty of Fish is free to use across the entire site, from messaging to viewing profiles, whereas Match does not offer everything for free. In PoF's extensively specific sign-up process, this site prompts you with a 70-question survey on your basic preferences, down to details about yourself and your interests. They also offer other questionnaires so you can expand your profile as much as you wish!  
This site is super easy to use, and many users have called it "the best dating website" they've ever had! One of the only issues I gathered from the reviews was that there tend to be problems with logging in front time to time, and technical support doesn't always respond as quickly as they need to, or they just don't respond at all. Other than that, I saw no real issues with this contender! 9/10 for Plenty of Fish!
Winner: Plenty of Fish
While Match was still a worthy opponent, it was simply no "match" for PoF. With all the bugs and required paid membership to access the main amenities of the Match website, PoF just seemed to offer more in the long run. Ease of access, price, and accuracy are most important to the generation of this day and age, so PoF was the clear winner.
---
Match vs PoF: Pricing
Match Free & Premium Options
Match is 100% free to join! You can browse profiles, send virtual "winks", and a few other things for absolutely nothing. However, there are premium options you can subscribe to, to get the full effect and benefits of the site.
Here are the premium payment options:
$20.99/month for 12 months
$23.99/month for six months
$26.99/month for three months I
It is obviously cheaper to subscribe for an entire year, only by a few dollars, but at the end of the year, you're looking at $250-$300 spent on this website alone. Now that may not seem like much to some people, but others simply can not shell out that type of money for a dating site! You do get full access to any and all of the site's features, and can cancel anytime if you change your mind!
PoF Free & Premium Options
While Match has premium options for $20+ to access basic features on their site, PoF has three separate plans to choose from, all under $13, and even if you don't want to upgrade to Premium, you can still explore and utilize pretty much every site tool they have to offer.
Here are the premium plans for Plenty of Fish:
$7.50/month for 12 months
$10/month for 6 months
$12.33/month for 3 months
See? All super cheap and completely affordable. You probably pay more for Netflix and Hulu. Plus, with PoF Premium, you can remove ads, upload up to 16 images to your profile, see who has viewed your profile and when, access username search, and many more!
Winner: Plenty of Fish
Again, Plenty of Fish has claimed yet another victory! Its premium prices are much cheaper than those of Match.com, but even if you choose to save money and not upgrade your membership, you can still use most of the main tools and properties of the site without having to spend a dime. It's honestly a no-brainer!
---
Match vs PoF: Demographics
Match Members
With Match being around since the first Jumanji came out (i.e., 1995), it's bound to be flooded with hundreds of thousands of members, if not millions. Being that there are so many profiles that are inactive on the site, it's difficult to narrow down exact demographics pertaining to several different aspects, but this is what I could gather from doing some research and a little digging:
25% of members are under the age of 30;
48.6% are ages 30-49
26.5% are ages 50+ (this is the fastest growing demographic on Match)
74% have at least some college or college degree
67.5% are non smokers
46% have children that live at home still
 There are a few more specific statistical results, from a survey conducted by Match that you can find here.
PoF Members
This website has literally over 150 million users, with 4 million active members per day! That is a LOT of fish in the sea! While I couldn't seem to find specific demographics for race and religion without signing up for some sketchy website that promised me all the info I would ever need, I did find the statistics if what age groups are mainly using Plenty of Fish:
0% are under 18
35% are 18-34
40% are 35-49
24% are over the age of 50
The majority of users are Male, aged 35-49, with a high school education and a household income of $30,000-$60,000 per year.
Although the most common visitors are 35-49, this site is still slightly more appealing to the younger crowd by 10%, while the oldest age group (50+) is down by 2.5% on PoF than with Match.
Winner: Tied
Honestly, there is no real winner here. The demographics are too close to call, although there are slightly more young people on Plenty of Fish, the results are still too similar. Really, it just depends on your age and what age group you are interested in! Match did have more specific statistical results that Plenty of Fish did. I'll leave it up to the judges to decide.
---
Match vs PoF: Who is better at being Scam-Free?
It seems no matter where you turn, you are gonna run into some type of scam. Some guy tries selling you some knockoff handbags for outrageous prices, some Nigerian prince emails you asking for a $3,000 loan so he can somehow fill your bank account with millions of dollars. The list goes on.
So which of these sites seems to steer clear of the fake profiles, the spam calling and the virus-infected ads? Let's take a look! Match.com already has reviews pointing towards spam calls, due to your phone number not being protected on the website, so members have experienced an increase in unsolicited phone calls about their imaginary unpaid student loans or expired car warranty.
There are also lots of fake accounts that have sent members spam messages that can spread even more viruses on someone's phone or computer. So always be mindful of any suspicious profiles or messages! While Match has dealt with slightly more common, less dangerous scams, PoF has had issues with fake underaged "victims" targeting older men who used the app, trying to scam them out of money by accusing them of sexting young teens and kids. One scammer pretended to be an angry father of one of the "victims" who was involved with sexting with an adult, which never actually happened. 
---
Match vs PoF: Features Comparison
Inside Match
Match's best features can be found with a paid membership, and some of them include:
Detailed profiles
Games
Messages and "winks"
Reverse match
One-hour boost sessions ($10 to boost your profile's visibility for an hour)
MatchPhone (unique phone numbers assigned to members so they can communicate with one another)
If you don't find someone special in your first 6 months of using Match, you get your next 6 months for free!
Inside PoF
With Plenty of Fish, you get more out of the free version than you do with Match. But like any other sites, you always open up access to better features! Here are just a few of them:
Free to message members and browse profiles
Access to the "Relationship Chemistry Predictor" (to ensure you get the ultimate experience and are paired with someone who shares your interests)
Extremely specific profiles
Many, many more features when you upgrade!
Winner: Plenty of Fish
I've chosen PoF as the winner of this round simply because the site gives you access to all sorts of unique features without having to pay for a membership. You can spend absolutely nothing and still get a meaningful experience out of it! Match has a few good features with the free version, but to truly utilize the most important tools of the site, you have to pay for the subscription.
---
Match vs PoF: Dating Success
There are more statistics leaning toward Match having more successful relationships, likely because PoF is commonly used for hookups and casual relationships more than something long-term. It's difficult to keep track of success rates when PoF is sort of all over the place. 46.7% of Match's success stories end in marriage, and 11% of married Match couples fell in love on site.
Not only that, but there are over one million babies born to Match couples! It has led to more dates, relationships and marriages than any other site. So if you're looking for something long-term, Match is likely a safe bet for you!
Winner: Match
And Match has finally won one round! With the lack of statistical evidence on behalf of PoF, Match takes the cake with success rates. Despite all the cons we've gone over throughout the article, Match is the best candidate for someone looking for something serious. It may take time, but if you can be patient, it may pay off and you can find the love of your life!
---
Verdict: Which is Best?
There you have it. A detailed Match vs POF review. We're all winners here, but since PoF has won the majority of our rounds here, it is our clear winner for today!
While Match is best for long term relationships with the intent of marriage, PoF takes the title for ease of use, a wider range of features for free, cheaper Premium upgrades, better reviews, and much, much more. So really it depends on your preferences and what type of relationship you're after, if you're after one at all, to determine which would be best for you. All in all, PoF is the better dating site if you account for technicalities!