When it comes to online dating, Match is one of the leading websites and carries the highest success rate of any other platform of its kind. With over two decades of experience matching singles together online, it's been a tried and true virtual cupid for several generations. Is Match.com worth it though? Let's find out.
Top 13 Reasons Why Match.com Is Worth It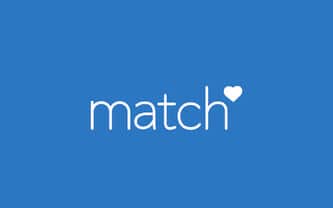 In a world where dating apps, services, and websites are a dime a dozen, it can feel like Match is just one of many mediocre options. Taking the time and additional expense to put yourself online can be a challenge, and sometimes, you have to wonder why anyone even bothers.
Is Match.com worth the effort? In our opinion – yes, it is, and here are 13 reasons why we recommend registering on Match.
1. Excellent Reputation
To stay popular and at the top of dating site charts for over 20 years, clearly Match is doing something right. Their reputation precedes them in a really good way. With over 8 million members registered on the website and several thousand hits daily from active users, the member-base alone is enough to trust.
Beyond that, Match has always been ethical and responsible to the way it handles concerns, both small and large, and they've dealt with the few legal incidents effortlessly. The company is trustworthy, so much so that it's corporation has gone on to open several more smaller-scale dating sites like OkCupid and Tinder. Match.com spearheads them all and sets the example for all other sites to follow.
2. Free Account
To create an account and get access to basic features, you don't have to pay at all. Match is very firm on their belief that you should get to test out a product before purchasing, so they allow free members to get quite a bit of use from their site and it's services before you have to pay anything at all. Not all sites do that, and even if they claim to, there is often a catch.
On Match, you don't pay anything until you're ready, and your profile is already created by then! Most of the important features are limited until you get a subscription, but you can do all of the exploration things you need to do in order to feel secure in your payment decision.
3. High Success Rate
Did you know that 66% of Americans go on a date with someone they met online at some point in their life? Online dating is becoming one of the most common ways to meet someone and several relationships, friendships, and even marriages have started with an internet connection through a dating app. Of all of these, Match.com holds the best statistics and record of successful relationships than any other site.
There is a massive community on Match.com where couples come together to share their story, including anniversary dates, pictures, and even welcoming in a second generation to their family. With thousands of heart-warming success stories to date and growing, it's obvious there is some merit in Match. In fact, a study proved that almost 50% of relationships that began on Match.com ended in marriage.
4. 6 Month Match Guarantee Policy
Unlike any other paid subscription site for online dating, Match has a very special offer for users when buying the 6-month package. If you aren't able to find that special someone and retire your account within the time-frame you paid for, they give an additional 6 months for free. Match tries to guarantee a perfect match within the first 6 months, but it's nice they offer this fail-safe in case you aren't able to.
Fortunately, it seems that not many people have had to take advantage of the extra 6 month offered, because their guarantee really works. In fact, up to 11% of users fall in love on the app before ever meeting up close and personal. Match uses a series of ways to pair up people who have chemistry and really click from the start, so you pretty much can go into the registration process worry-free.
5. Pricing is Simple & Affordable
Match is very transparent when it comes to the cost aspect of their service. Since it is such a successful, reputable site with cutting edge technology and features, you'll have to pay a little bit to get fully connected online with their website. But the pricing tiers are comprehensive and very affordable.
$23.99/month for 12 months

$26.65/month for 6 months

(most popular package)

$31.99/month for 3 months
It may seem a little steep compared to other websites out there, but none of their success can compare to Match, and they don't have the expert experience as the Match.com team does.
6. View Potential Matches for Free
You know how Match.com offers that free account creation with limited features? Well, the best part about this is you can get access to your matches for free. While you can't directly message them or reply to those who message you, you can get a great feel for who is on the app and who is interested in you.
Being able to view the active member base and your specially chosen matches is vital in knowing if this is the website for you. Worst case scenario? You just don't see anyone you click with, and you decline signing up officially for a paid membership. No big deal!
7. Match Has More Members
When compared to leading competitors like eHarmony, Zoosk, and even OkCupid and Plenty of Fish, Match is by far the one with the leading member base. Committed, serious, marriage-minded members flock to Match by the dozen and their hits keep counting daily. 8.6 million members call Match.com home, so you're sure to get connected with a pretty active base of users from day one.
Match caters to 25 countries in the world, using the magic of the internet to connect couples on any continent. This many members online gives Match the freedom to play around with tons of options and features, including Stir: a service to host real-life events in several countries. It's a way for singles to meet in person as a group, and it's all thanks to the massive member count on Match.com.
8. No Waiting Period to Contact Members
Thanks to a growing trend of signing up, sending a few messages and bailing, many sites have introduced an annoying "waiting period" while your account sits pending for awhile. Maybe they say they're verifying you, or whatever, but what the real plan is to gauge your activity. Some dating services won't even let you send a single message until this time length is up. By then, what's the point? You've lost interest.
Match doesn't play these games, thankfully. From the moment you sign up and the payment is processed, you are free to send and receive messages. No limits, no rules, no dumb waiting periods. You can just jump right in and say hello to your matches!
9. Filter by Search Criteria to Find the Perfect Match
Match has one the most extensive search filter systems seen anywhere online. Seriously, you can narrow your search down in tons of ways, from activity to location to matching traits. With all the options, it might seem overwhelming, but it helps you get closer to profiles best selected for you quicker.
A few of these iconic filters you don't see on many other apps include:
Filter by "online now"

Their age

Account longevity

Compatibility score
Simply select the filters you'd like to apply and watch your closest matches appear before your eyes, quick and easy. And, you know they're doing the same to you, so if you match – you know it's a great fit from the start.
10. Search By Location
Unless you've always dreamed of having that "perfect" long distance relationship, you're probably looking for someone close by. On Match, you have so many options for filtering your searches, but the best is the location meter. You can determine how far you're willing to date, or even search matches based on location.
To do this, you will have to allow your phone's GPS to be enabled on the app to get an accurate reading. If you're on a desktop, put in your zip code, and rely on that. It won't be as accurate, but at least you won't match with people a few states over, or as far as overseas. For many, location is a key part of dating someone successfully, so Match gives you the option to filter out those potential matches before you even get your hopes up.
11. Open to Gay/Lesbian Profiles
You may not believe some dating services could be behind the times on this, but it's true. Some sites aren't friendly to homosexual connections, even to the point where they ban the possibility entirely. eHarmony is a great example of this, since they don't allow same-sex matches in any capacity, like several other leading paid dating sites out there.
On Match, it's not only possible to match with the same sex, but encouraged. It's not an afterthought for Match, but instead something woven carefully into the design of the program. Match is accepting, welcoming, and open to the gay and lesbian communities and your luck as a LGBT individual is just as great as if you were heterosexual.
12. Read Message Receipts
Remember when Facebook introduced the "read message" receipts for their IM service? Now featured on several social media platforms, as well as iMessage on the iPhone, read messages has become a necessity that many crave. Without it, we are left to wonder what is happening on the other end of the conversation. Are we being ignored? Is our match just busy? We've grown accustomed to that instant gratification, and Match doesn't intend to strip us of that anytime soon.
The members on Match can opt for an email notification that will inform them when a user has opened their message. You can view the status of you sent messages from opened or not yet opened, and be aware of what is going on across the net.
13. Play Games & Take Quizzes to Narrow Down Your Perfect Match
The key to success while internet dating all comes down to your profile and the matches it attracts. Now, spending hours answering boring questions that no one will read anyway isn't what I consider a good time, and you probably don't either. This is the method that most websites use, but Match tries to be a little more original when it comes to the ice-breaking section of account creation.
Cute games and quizzes are offered for users to try out that help build their profile and improve matches. It watches your behavior depending on your answers and searches for those with similar habits to get a great compatibility score. The more you play, the better your matches will become.
---
Ready to Join?
If these 13 reasons why Match.com is worth the effort, at least in the beginning to see what's out there, you should be all set to begin your account creation! Match makes signing up quick and easy, and you don't have to pay to get started. Head on over to Match.com and take a look! You'll start by putting in some basic information to build your profile, and it'll keep growing overtime!
Make sure to checkout these head-to-head comparisons:
Good luck, and happy dating!