You are probably wondering if using a dating site is a good idea for a vegan. Are there any options for dating websites for vegans? When you use a dating site, you have a vast number of people to choose from to go out on a date. Dating can be hard even in the best of circumstances. People who have strong feelings about something can find it hard to find like-minded people. You ideally want to find the best vegan dating sites that reflect your beliefs or your political preferences.
This may be even more true for us vegans! Finding a partner who shares my beliefs and ideas is at the top of my requirements. If you are like me, then you probably don't want to watch your potential new life partner chow down on a steak right in front of you. Vegans may be more comfortable dating other vegans. So how do you find another vegan partner?
One possibility is a dating site.
Once you sign up to a vegan dating site, you are filtering to meet someone who is tuned explicitly into that lifestyle. If you are looking to cut down on the amount of time it takes to find a vegan partner, this is probably the fastest but most comfortable way to do it. If you are vegan, then it's probably a no brainer.
---
Top 5 Best Vegan Dating Site Reviews
Check our our top picks below:
---
There are 5 top vegan dating sites, and we'll go through them explaining the service, membership and how to know you are not being scammed. There are always pros and cons so we will try and be fair with them too.
Match.com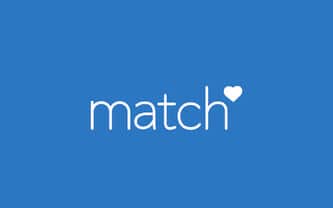 Match.com is not a specific vegan dating site, but the sheer size of the place gives you the numbers and does you know you can filter your date by diet? Not many big dating sites do that, but match.com has realized there was a massive gap in the market. They've cut down on a lot of searching.
Diversity
With more than 13.5 million subscribers you are sure to find someone to go on a date with at the very least. On the downside, there isn't an actual "vegan" filter but if you put in "vegetarian "or "healthy eating" vegan does pop up quite a lot, so it's just case of being circumspect.
Cost
It is free to join, but once you are interested in contacting someone you have to pay for a membership and there are different options ( tiers and timescale ), This separates a lot of wheat from the chaff. There are no freeloaders here.
Scam Potential
Match.com has one of the best reputations for being scam free. While it is still possible to find a person on Match that is being less than honest, the fact that it is a paid website makes scammers less likely. Match.com also has a zero-tolerance policy for dishonest behavior making it a great platform to find a partner.
Spiritual Singles
This site was set up in 1996 to help the more spiritually aware find partners. Member photo albums can take up to 20 photos, and with unlimited messaging, as a member within the central email system that is set up in spiritual singles, you can contact nearly everyone.
Diversity
As a positive, if you are on a spiritual path to find someone, then this is the site for you. If on the other hand, you are only vegan and not into astrology, for example, you might find your choices quite limited. But, with a worldwide membership of over 85,000 people, you have quite the choice.
Cost
Spiritual singles have a lot on offer that you can do for free. You can set up your profile, set presets messages and after you have connected with someone you are free to message back and forth as much as you like. There is, of course, an upgrade facility, and with this, you can create more extensive profiles with more pictures and connect with potential suitors privately.
Scam Potential
Spiritual singles doesn't have many loiterers. It would be a bit of a stretch to think that someone so tuned in wouldn't see through that type of game on this site anyway.
Veggie Connection
The founder of this site set it up as a not for profit site. As such it is supported by a network of volunteers. It is quite old fashioned in its set up, the albums are large and can seem unwieldy but with members staying onsite for an average of 8 minutes time connectivity is good.
Diversity
Quite a targeted website with a smallish membership you are looking at around 40,000 members. The best bit about this site is how specified it is. Within the vegan community, there are subsets (raw, fruitarian, macro) and all these are catered to. With blogs and forums, it's a fun place to be, but this can also work against it turning more into a community rather than a dating site.
Cost
As with most sites signing up is free, but there is a monthly cost. It's staggered so that the more you pay, the more you get out of the site. As volunteers run the site and not for profit, the cost is one of the lowest you will find in the dating website world and is to cover running costs.
Scam Potential
If you're wondering how the founder and his volunteers fight scammers then they do take complaints seriously. But, if you found the site, you are clearly into the lifestyle frankly. That means that scams and catfishing are kept to a minimum.
Veggie Date
The veggie date is one of the most popular veggie dating sites that has all the different types of vegetable and vegan differences listed for you to register.
Diversity
With more than 400 new members a month it's pretty busy, so you are sure to meet new people all the time. The members vary from all walks of vegetarian life. So, you have to be sure you are checking your parameters to find vegan dates. Initially set up as a vegetarian dating site the world has moved on since then. Vegans are of course a massive part of it even though it wasn't geared that way to start. Imagined as a global network, you don't have to be in one geography to take advantage of the possibilities on offer.
Cost
Free to join and free to browse, they have received accolades for being one of the best niche dating sites. This recognition was quite a while back, so the site is a bit dated but don't let that scare you off. For the price, it is brilliant.
Scam Potential
The management at VeggieDate continously works to remove profiles that are set up to scam people. Each profile is reviewed in detail to ensure it is legitimate.
Green Singles
Green singles are by far the largest online dating site for veggies and vegans. With in-depth profiling around ethics, exercise, spirituality, sexuality, and lifestyle, for example, you'll be able to fine tune your filters to find the right date for you.
Diversity
This is a great site that has all the choice of a "normal" dating site but within the veggie, vegan parameters. You may find however that this also includes animal activists, so you need to ensure you know who you are talking to. If you are looking for a vegan date and are not vegan be prepared for some backlash if you choose the wrong type of person.
Cost
You might have noticed a pattern by now that all these sites are free to join. There is, as always, the possibility to upgrade your membership by paying and this affords you different extras and access to events.
Scam Potential
Green singles are established and known, as such you don't get a lot of issues with members trying it on.
---
Why Are Vegans Special?
Vegans are unique, and there's no question about that. The fact is that vegans by definition are people who have holistic and ethical beliefs that are a reflection of their character. You are hard pressed to find a vegan who is going to be pushy or rude or goodness forbid violently. This would go against all their beliefs.
Once you meet a vegan, you notice that they are inherently healthier. It's a medical fact that being vegan is one of the best things you can do for your health. Vegans are more robust, less likely to develop diabetes, or cancer or high blood pressure or heart disease. If you find Mr or Mrs. Right Vegan you are in for a long and happy time together.
---
Why Should You Find a Vegan Partner?
There are so many great reasons to find a Vegan partner. They are tolerant partners. After spending their time fending off the majority who eat meat and animal products they have learned to roll with the punches that life brings with its challenges. You have to have a sense of humor if you're a vegan in a main meat-eating world.
THEY ARE FOODIES
Do you like food? Well, you're in luck because vegans have to be creative with their food. It comes from years of having to make do and finding alternatives to what "regular" people eat. You are going to have your whole world opened up to new flavors. Vegans, contrary to what people like to think, really love food.
When you have stopped eating all animal products, there are so many flavors and colors. They eat a rainbow. So if you want to be with someone who extends your palate and can introduce you to a world of cuisine you didn't know existed then a vegan is a mate for you.
BETTER CONVERSATION
Another great reason to date a vegan is you will never be short of conversational topics. Vegans are in the whole invested in the vegan lifestyle as well as the food. This means that they follow what is going on with the environment, with the animal world, and by extension the politics and laws that control these.
There is not one topic that veganism does not touch so whether you are political, religious, into literature, geology history, or science. The sky's the limit when it comes to conversation. Vegans are always learning ways to improve the world around them so even when you hit a conversation that is new to them they are ready and eager to expand their knowledge.
SHARED VALUES
To be a vegan, you have to stand up for what you believe. Vegans are in the minority, and still, they stand proud. A vegan will stand their ground and stand with you for your beliefs. They believe you should fight for what you believe in and live the life you feel is right despite what others may think or say. A vegan will always inspire you to realize your dreams.
When you are dating a vegan you are joining a team, you are doing things together, and you get very good at planning. If you are not vegan, you probably don't have to think about where you are eating or drinking. You ring up your friends and meet up somewhere for a meal when you are dating a vegan that goes out of the window.
THEY ARE ADVENTUROUS
Most vegans, once they are established somewhere, have an internal Rolodex of places they know cater to them. Places that have specific menus or are happy to customize food or drink. You are going to get very good at realizing what an uncertain world this is to navigate as a vegan, and as such you will by default become more tolerant as a person to the struggles around you.
LOYAL AND TRUE COMMITMENT
Best of all Vegans are not afraid of commitment. Why may you ask? Think about it. Being vegan is a big commitment. They have proved they can stick to something for life. Here is an added tidbit that often goes overlooked. Many studies have correlated plant-based diets with boosted hormones.
We all know the joke that vegans eat hummus and avocado every day, and are always munching on nuts, almonds preferably, as well as choosing almond milk which is increasingly in favor over soya. Well, all these vegan foods are rich in zinc, and this is said to elevate testosterone and increase libido. Do I need to draw you a map?
---
What do you need to know about Vegans?
What you need to know is vegans are just people who have a passion. They have a healthy belief system, and this tends to permeate their life. Don't date a vegan unless you are ready to be inspired and if you are not already vegan or if you aren't ready to find your vegan soulmate and if your aren't ready to become vegan. Be prepared to change a lot of your world perceptions.
---
Verdict
These are 5 of the best vegan dating sites on the web today. Just like any dating it's not pure science. It all comes down to chemistry, but at least here you can take the guesswork out of food and ethical preferences. This is an important starting point. Going to a specific dating site, you are more likely to find someone who is ready to explore more meaningful connections and isn't that what we are all looking for real?