With so many dating sites out there, it can get overwhelming when deciding which one is best for you, especially if you are very active in your Christian faith. The truth is, not every single dating site is made specifically for just one type of person; you can really utilize some of the more popular general dating sites in order to meet your true love who shares the same beliefs as you!
There are exclusively Christian dating websites, ones where you can narrow down your choices to those who share the Christian faith, plus a few sites that are catered to more specific niches like people over 50 and successful individuals who are seeking other successful individuals. The possibilities are endless!
What we will be discussing today are 17 of the best christian dating sites that you can try out in order for you to successfully search for love online, while still maintaining your Christian beliefs!
Best Christian Dating Sites (Top 9)
Check out our top picks below:
If you want nothing but potential partners who share your Christian faith, it can just be easier to sign up on an exclusively Christian site. While they all share similarities, like believing in God, they are all also quite unique in a number of ways. Without any further adieu, here are our favorites!
Christian Mingle
This is the #1 most popular Christian dating site available online! Chances are, you've either seen this site advertised online or on TV. With millions of users and new ones added daily, it would be virtually impossible for you not to meet your Christian soulmate on this site. So, sign up here, and check it out! You won't regret it!
Christian Connection
While this site is still like most Christian dating sites, it is unique in the sense that you are offered the opportunity to explore folks who have their own Christian faiths of all denominations. You can branch out and learn about other types of Christian faiths while meeting some truly amazing people along the way. You can go to the site and sign up; it's all free, so you can begin enjoying your search for love as soon as possible!
Christian Cafe
Proudly Christian owned and run since 1999, this Christian dating platform has brought together over 25,000 marriages and countless relationships! You can chat casually or pursue a date with someone new at Christian Cafe. Some unique features of the site include icons to indicate that they are new or your perfect match, the ability to send a "wink" to show your interest in someone's profile, and access to custom searches by. There is an option for a paid subscription where you can access all of these amenities and then some after your week-long free trial is up. Sign up here to begin your journey for love!
Christian Crush
Although this site is relatively new, you can still get a lot from it! Their user base is still growing, but with the rate of growth and improvement this site is gaining, it is set to be the #1 choice in Christian online dating! There are in-depth profiles that you can explore with personality quizzes, the option to record your own video message on your profile, amongst many more unique features.
Rather than gouge you monthly if you don't agree to sign up for at least a 12-month subscription, this site only charges you $12.99, PERIOD! No contracts or pricing plans, just one flat monthly rate that you can cancel anytime. Give it a try; if you complete all 4 components of your profile during the signup process, you will receive your first two weeks free!
OnDaySix
"The world's first love story began on day six, isn't it time to begin yours?"
If you are looking for a serious relationship that you hope will lead to a loving marriage, then OnDaySix is exactly what you're looking for! With advanced search options offering the unique ability to connect with users that share your similar beliefs. You can chat with members about what church you both attend, which denomination of Christianity you belong to, and other wholesome subjects.
Christian Cupid
"I found my soulmate here! Married for almost a year now, God is great!"
"Thank you for your site! We are getting to know each other, we will get back to you with more news…"
"I found the love of my life, thank you Christian Cupid!!!"
These are just a few of the hundreds of success stories stemming from the site Christian Cupid! This internationally renowned dating site is a safe alternative to a regular, more popular dating site that isn't geared specifically towards Christians. You can browse profiles, communicate with thousands of other users, search for matches, and all kinds of other things! You will get hit with Christian Cupid's arrow and hopefully find the love of your life!
cMatch
You can utilize all the features of this website absolutely free! You not only can find a meaningful relationship on this site, but also a long-lasting friendship. With cMatch running its own pre approvals by moderators in order to allow certain profiles to go live, it's much easier and safer for people to try their luck at love on this website. If the profile is inaccurate or halfway completed, they will either be rejected or removed. Profiles that have been inactive over an extended period of time will also be removed to enhance the overall experience of cMatch and its users! You can join here to start meeting some interesting, new Christian folks!
First Met
Formerly known as AYI, this is one of the lesser known dating sites to meet Christian women. You can either register with your email or connect your Facebook in order to meet someone new today! Signing up is super easy, and whether you're a divorcee, single parent, have never been married or just want to have a meaningful relationship with someone who shares your same Christian values, you can find the love of your life on here!
Compatible Partners
Believe it or not, this is a Christian based site geared towards gay and lesbian Christians who are looking for love! Yes, you heard me right– this is for those who have never thought they would have their own dating site, yet lo and behold, here it is! This amazing one-of-a-kind dating platform gives you a simple 10-minute signup process where you can take the exclusive questionnaire and customize your profile as specifically as you want so you can meet your perfect match without fearing judgment. You can find your same-sex true love who shares your same beliefs and Christian faith simply by sending virtual "winks" and other types of communication.
---
Other Dating Sites NOT Exclusively Christian-Based (Top 4)
All of the sites we've discussed above have been centered around the Christian faith exclusively, but there are other sites with many more members who also share your beliefs that you can try out! You simply just have to narrow down and filter your searches for profiles who are Christian, so you can begin chatting with them to see if they are compatible. Here are other sites to try out when looking for love!
Match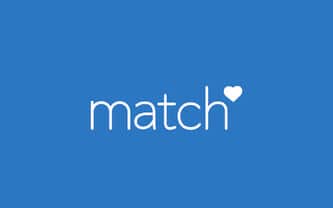 Here's the big one– Match.com, a site that has been around since 1995. With its enormous user base and both mobile and desktop-friendly site, you are sure to meet someone on here! While Match does not provide perfect Christian filters, you still have a much larger amount of members to sort through. Maybe one day Match will get with the times and allow you to opt for more like-minded Christians such as yourself! It isn't impossible to go through and filter those out who are not Christians; it's just not so simple to tell which denomination they are, or if they really are practicing the faith, rather than just claiming it.
Zoosk
Another huge dating platform that offers the option to filter out those who do not share the same faith as you, Zoosk has over 300,000 Christian subscribers, and that number grows every day! With a Christian population like that, Zoosk actually contains more Christian followers than Christian Mingle! The people on this site range from the more religious types to the more laid-back Christians who still share your beliefs, but they don't practice every single thing that someone more religious may partake in. The site even boasts several sweet success stories that will give you not only hope, but also great advice for using Zoosk to find your Christian match!
OKCupid
As one of the older dating sites available, OKCupid is considered one of the best as well as one of the largest! Not only can you meet all sorts of people on this site, but you can filter out anyone who isn't of the Christian faith. Signup is totally free, and with thousands upon thousands of members with new ones joining daily. OKCupid is designed to fit the modern aesthetic with a sort of whimsy to it where it's a bit more fun than your average dating site. You can upgrade to a premium membership to unlock all the amenities the site has to offer.
eHarmony
eHarmony is probably the largest, most popular and easy to use dating website out there. You can filter your search and match results however you please, including filtering religious preferences and practices. With millions of users and thousands of new members daily, eHarmony would be your largest platform to utilize when searching for love of the Christian type. You can discuss favorite scriptures, previous church lessons, and exactly what you believe in regards to the denomination you practice.
You won't have quite as much control over your search results as you would on an exclusively Christian dating site, but you will still have some pretty accurate results. According to a reputable dating site reviewer, you are probably more likely to find like-minded Christian matches on eHarmony than you would on any other online dating site! You can easily maneuver this site, whether you're tech-savvy or not, and you can try it for free for three days!
---
Niche Sites for Christians (Top 4)
Elite Singles

When you are a Christian, but you're also a successful individual, you may want to spend your life with someone who is equally as driven and motivated as you are. In that case, you'll want to head on over to Elite Singles to check out all of your fellow successful Christian matches so you can live your best life, with equally driven companionship!
OurTime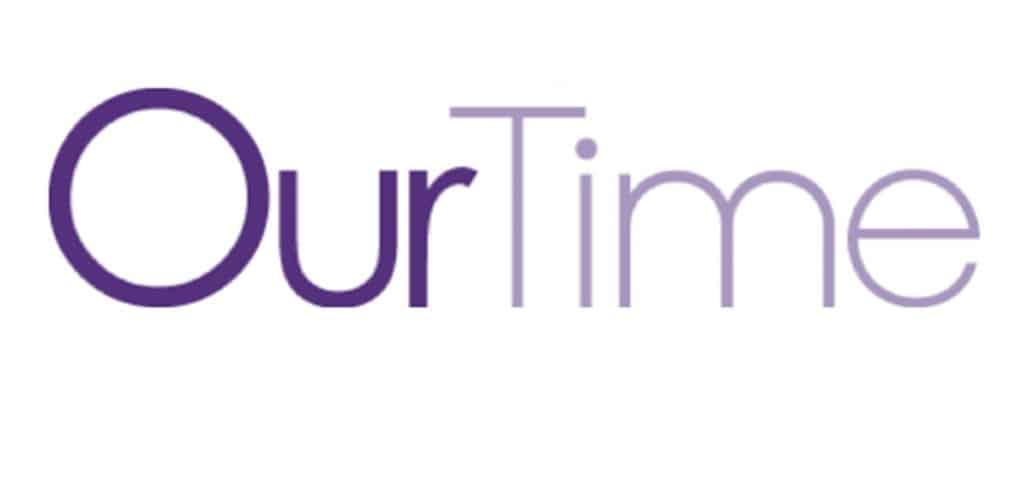 OurTime is one of the most popular dating sites for singles over 50, catering to Christians of all denominations. This site is extremely easy to use for anyone who signs up, and you can browse through all of the available singles 50 and up. Search results can be filtered by pretty much any preference you have, including religion. OurTime caters directly to those who practice the Christian faith, so you can spend your golden years worshipping God with the love of your life!
Silver Singles
This is another site geared for singles over 50 who want to find love online. You can filter your results to be matched up only with fellow Christians of all sorts of denominations, while still keeping your options open to others. Sign up here to get started!
Single Parents Meet
Last, but definitely not least, is Single Parents Meet, which is pretty self explanatory! You can meet all sorts of single moms and dads who follow Jesus and practice the Christian faith. You could meet up at the park for a play date with the kiddos, or maybe at one of your churches so you can have the same experience as the other when it comes to how you receive the Word! You can sign up here to get the full experience, and meet the person who may change your life for the better!
---
Wrap Up
Whether you've never been in a relationship before, or you've been on the dating scene for too long with no luck, you can try out one or two of these best Christian dating sites to test out your luck! Who knows– you may end up falling for the love of your life, and finally have someone to accompany you to Sunday school each week!