Once upon a time there were very few options for meeting other singles. This was a problem across the board for everyone, but for members of the gay community it was an even bigger challenge.
Thankfully, times have changed and these days there is no shortage of ways to meet gay singles. If anything, there might be too many ways to meet gay singles, so it's important to know where to turn when you're looking for a serious relationship, or if you're looking for a hookup or short term fling.
If you're more comfortable going through the process of finding gay singles in an anonymous way, then online dating is the way to go. However, the wider you cast your net, the better off you'll be overall, so a combination of online dating and meeting people at local LGBTQ events is the absolute best way to go.
Here are the top seven ways to meet gay singles!
---
Top 7 Ways To Meet Gay Singles
Networking Among Friends
Let's face it, the best way to meet new people is to let your friends know that you're looking. In the gay community, as soon as your friends know you're looking you'll have no shortage of phone numbers and blind dates.
Your friends know who you are and they know the kind of people that would be a good match for you. In fact, your friends are better than any online dating algorithm available because they know all of your little quirks. You might try to hide things from the online dating site, but you can't hide from the people who know you best.
That said, your friends also know their friends. They're not connecting you with people they don't know. If anything, you're going to hear "I know the perfect guy for you!" and "I have a really good friend who would be great for you" more than anything. These aren't total strangers they want you to meet. They're friends and family, colleagues and people they know well enough.
If you put the word out, your friends will come calling with lots of options for you. Be ready.
People At Work
The people you work with might not be family, but you spend more time with your coworkers than anyone else in your life, on average. If you like your job and the people you work with, then your coworkers are another invaulable source of possible connections to meet gay singles.
Some people have closer relationships with the people at work then they do with other people in their lives, and it makes sense given that some people work upwards of eight hours per day with the same people. Naturally, these people probably don't know everything there is to know about you because they're your colleagues, but they do know you. In fact, they might see a side of your that your friends and family don't see, and that's what makes their opinions so unique.
When you have trusted colleagues at work who connect you to gay singles, they have a lot more on the line because they're your work family. That means they don't want to do something that could end badly because unlike your other friends, you can't avoid each other. They will want to get it right because if they get it right, then it's a win-win for everyone.
LGBTQ Community Events
With Pride celebrations in just about every city across the United States, there are lots of LGBTQ events that take place regularly throughout the year and these are great places to meet gay singles. Whether it's a pizza night, bowling night or a night at a baseball game, attending LGBTQ community events is always a great way to meet new people.
Take one look at a city's LGBTQ event calendar and you'll see things that happen during the week, on the weekends and even on a monthly basis. We all know that looking for Mr. Right is a marathon, not a sprint, so why not sign up for a monthly LGBTQ wine outing and meet more people? Remember, the more people you meet, the wider your dating network becomes.
There's an added benefit to attending these LGBTQ events. While on your quest to meet gay singles, consider that attending these events can give you something to add to your online dating profile. If all you list is that you go to work every day, you're not going to get very far. Being involved in the local LGBTQ community not only helps you to get out and meet people, but it's a great thing to have on your dating profile. It reflects the kinds of things you like to do, and in turn that will help match you with people who share your interests.
Frequenting Gay-Owned Businesses
Just as it's important to get out there and meet gay singles LGBTQ events, you can also meet gay singles by supporting gay businesses. Need a haircut? Go to the local LGBTQ hair salon. There, you'll meet other members of the community and when you announce that you're looking to meet gay singles, you'll suddenly have a whole new pipeline to meet new people.
If you're less likely to go to events or hit the clubs, then supporting the local LGBTQ businesses is a way to get out and meet people without the trappings of social settings. In some cases it's easier to chat with the handsome guy in line at the pet shop than to go to a nightclub.
Gay Bars and Clubs
Before there were online dates and social media connections, there were bars and clubs. Gay bars have a long history in the community because for years and years they were the only place where gay men could go to interact, and even then it had to be done in great secrecy. These days, gay bars are crowded every night, and many patrons aren't gay at all. People love gay bars because of the fun vibe and they're a popular destination for birthday parties and bachelor parties.
With so many patrons nightly, gay bars and clubs will always be a very popular place to meet gay singles. Look for singles nights and events, because most bars and clubs host events for singles on a weekly basis with drink specials and mixers to get the conversation flowing.
There are some things to consider when meeting men at gay bars. Unlike meeting friends of friends on blind dates, you have to be careful about who you're talking with and how much personal information you reveal off the bat. Safety is always something to think about.
There's something thrilling about heading to singles night at the local bar in hopes of meeting people. Some people love meeting new people, so for the extraverts out there going to gay bars and clubs is the way to go.
Social Media and Dating Sites
Social Media Dating
Though social media platforms like Facebook, Twitter and Instagram weren't designed for dating, they are very popular places to meet people and line up dates. Why? Because they're places where people "go" to hang out and spend time, so eventually people connect with each other, form friendships and sometimes form romantic connections.
It actually makes perfect sense, because social media allows you to connect with people who share similar interests. Eventually you might meet someone and form something more than a friendship, and through social media your network extends your reach to all corners of the earth.
Online Dating Platforms to Meet Gay Singles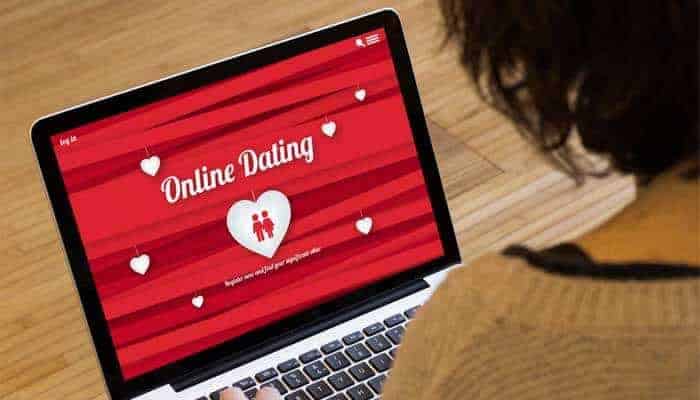 Traditional online dating sites cater to members of the LGBTQ community with filters that allow users to search exclusively for other gay singles.
Match is the most respected online dating platform around, with millions of users worldwide, with an easy to use interface that allows users to search through their matches with relative ease. Users must create a profile, and it pays to upgrade to a paid membership to access all of the benefits of the site. Match has a great reputation, so even though it's not designed for the LGBTQ community exclusively, it is a great place to meet gay singles. You'll also have the option to search locally, or you can extend your range and increase your reach to the local region or even neighboring states.
Adult Friend Finder is the go-to spot for hookups, so if you're looking for gay singles for a weekend meeting or even a night, then Adult Friend Finder is the place to be. There is also a site for gay men exclsuively, Gay Friend Finder, which is part of the Friend Finder network.
Some of the other popular online dating sites to find gay singles are Tinder, Grindr, Growlr and OKCupid.
All of these sites have tools and resources to help you meet gay singles so that you're not striking out on your own through this process. These resources can really help if you're not comfortable going out and trying to meet gay singles in person.
Social Events
It's one thing to hit up local gay hotspots or LGBTQ community events. Those are the place you'd expect to meet gay singles. But there's another route, and that's by just going out and having a good time.
Being out and about with your friends, or even flying solo, can lead to chance encounters with gay singles.
Here's an example: You love live comedy, so you go to the local comedy club when there is a great local comedian performing. It just so happens that he's a member of the LGBTQ community, and while it's not being billed as an LGBTQ event, there are still lots of gay guys there.
Or you might be participating in a local charity event, like a 5k run, and though you tend to be a solo runner you encounter a bunch of LGBTQ groups running in the race. You get to talking with them, and the next thing you know you have a date.
The idea here is that you won't always be at a LGBTQ event, and you might get lucky. The old saying is that you meet people the moment you stop looking, and even though you're definitely out there looking for gay singles, it could be that you find new people when you're least expecting it.
---
So Many Gay Singles, So Little Time
Anyone who is serious about meeting gay singles will very likely use a variety of these methods, which means you might find yourself with more potential love matches than you know what to do with. As with online dating, it's a good idea to cast a wide net once you've decided on how you want to go about finding a new relationship. Put the word out and see what comes back to you, but don't worry about having to stick to one method over another. Let your friends set you up on blind dates, talk to people online and get out and talk to people at events. The more people you connect with, the more likely you are to find the best gay singles out there.