The dating game can be tough. When things aren't going well, it can be hard to know what to change and what to try next. Problems range from that elusive second date to maintaining the connection after the first three months. Dating podcasts don't only bring expert advice; they also deliver amusing stories that show me that we're not alone.
Podcasts are a great way to find entertainment and information, whether on a commute or waiting in line. Fortunately, there are lots of them out there on the tricky topic of dating. They give actionable advice and sometimes deliver just enough courage to get us back out there.
With the company of top dating experts, we can work out where we're going wrong and then try their tips to improve our love lives. Perhaps the biggest benefit is that they help you see the humor in any situation. Here are some of the best dating podcasts.
Best Dating Podcasts: Our Top 10 Picks
Modern Love
There are hundreds of episodes of Modern Love available, and each one offers a different perspective on life and love. This isn't a how-to guide; it's more a way to gather different insights into how people experience love.
Essays from the famous New York Times series are read by top actors and performers. They are, at times, heartwarming, relatable, and do provide hope. The stories are fascinating and are brought to life by the people who read them.
Pros
True stories
Celebrity readers
Deep and meaningful
Cons
No specific dating tips
Some stories are repeated
DTR
DTR, which comes from the acronym define the relationship, is the official Tinder podcast. It takes a unique look at the intricate and bizarre aspects of dating in the modern era. The focus is on dating in the digital age.
From the opening lines to profile pictures, the host and her celebrity guests look at how to go from getting dates to starting a relationship. They take over listeners' profiles, send them out on dates, and the results are there for us to learn from and enjoy.
Pros
Focus on online dating
Experiences from real people
Tips on getting dates and starting relationships
Entertaining
Cons
Ready Set Love!
This podcast takes listeners through all imaginable stages of a relationship. For singles, there are tips on navigating the dating process. There's also information about knowing what you're looking for and how to find it.
Once you've found a date, the podcast can also help you take things to the next level, with advice about relationships. Tips about money, sex, and staying connected are all aimed at helping listeners to get more from their relationships. The host, John Howard, is an experienced therapist, and his aim is to help us build healthy relationships.
Pros
Informative and engaging
Practical tips
Complex topics explained well
Cons
Deep and meaningful rather than entertaining
Dateable
There's no dating topic too big or too weird for this podcast that likes to ask questions about dating. It looks at dating from different perspectives, and in doing so, reveals that we all have shared experiences. It also gives listeners a fresh way to see the dating scene and relationships in general.
The two hosts chat with people currently on the dating scene about their experiences. It manages to be respectful and laugh out loud funny at the same time, which makes it great for entertainment and dating advice. It promotes acceptance and open mindedness.
Pros
Comprehensive coverage of dating topics
Entertaining and inclusive
Actionable advice
Cons
Lacks broader perspective in the debate
U Up?
This podcast brings the input from the male host, comedian Jared Freid, and female host Jordana Abraham. Between them, they bring their own take on the ups and downs of the dating world. They examine topics such as when to start dating after a breakup, and how to be more realistic on dating apps.
The format of the show involves personal stories, questions from listeners followed by advice, and two regular features. They analyze awkward sexual encounters and play a game of red flag or deal-breaker.
Pros
Funny
Gives the listener hope
Contrasting perspectives
Cons
How To Talk To Girls
While the name implies this podcast is for men, there are takeaways for both genders. Host Tripp Kramer shares the tips and techniques that he picked up in the last decade of his dating life. The advice centers around connecting with women rather than using cheesy pickup lines.
For females, you can get an insight into how men approach dating, and also use the more general relationship strategies that the host breaks down step by step. Topics covered include good places to meet women, how to make an approach without fear of rejection, and how to turn those interactions into dates, and then more beyond.
Pros
Useful starting points
Practical and accurate advice
Great general communication tips
Cons
Lacks a female perspective
Dating Kinda Sucks
Whether you are taking your first tentative steps in the dating world or you have been on more dates than you can count, the title of this podcast is something we can all relate to. It takes an honest look at dating experiences but also covers topics that have no clear answers.
Once again, they give the male and female perspectives. They cover topics like cheating, asking someone out, and our need for relationships. They also explore dating terminology and answer audience questions. At times it's lighthearted and fun, whereas other episodes take a serious look at deeper issues.
Pros
Relatable and honest
Hosts have good chemistry
Interesting topics
Cons
Focuses on millennial perspective
Savage Lovecast
This podcast mixed with a dating advice column tackles every issue from any angle you can think of. Within one episode, the host Dan Savage discusses poly relationships and the feelings you might have for your boyfriend's boyfriend, dating insecure people, and whether to accept an offer of friendship after a date.
Listeners are invited to call in and record a question, which is then featured on later podcasts. The show can get political, controversial, and tackles all subjects with the same humor and straightforward attitude. Questions are met with compassion and genuine advice.
Pros
Sex-positive
Non-judgmental and useful
Funny, yet sincere
Cons
Sex With Emily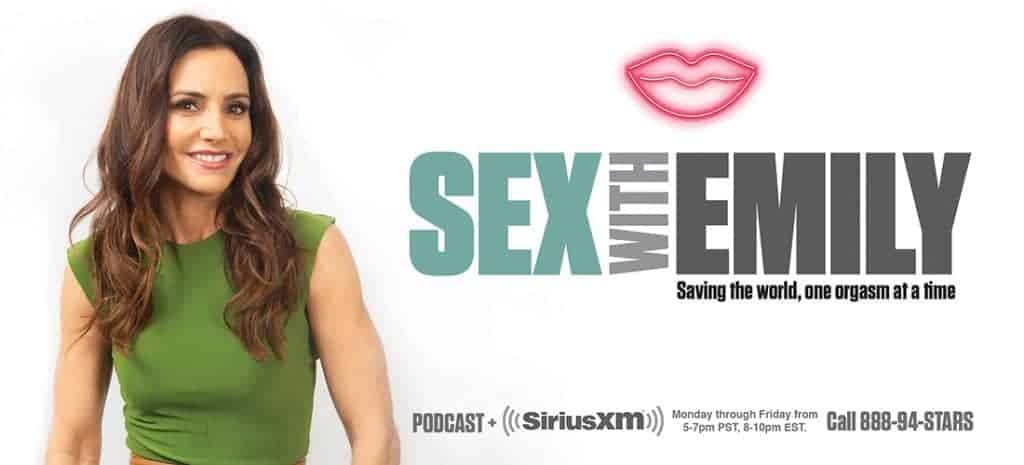 While the name of the podcast makes it seem like this covers one narrow aspect of dating, it actually ventures into all of the topics relevant for someone looking for a relationship. The host is Dr. Emily Morse, a sex therapist, and she's joined by guests with a range of specialist areas.
Each episode focuses on a single topic, while also answering listeners' questions. The subjects discussed include the laws of attraction, dating rituals, dirty talk, and how to put yourself first. There's a lot of talk about the physical side of relationships but in a humorous and real way.
Pros
Sex and relationship expertise
Good range of topics
Easy access for beginners
Cons
Conversations don't flow naturally
51 First Dates
This podcast is ideal for those getting back into the dating game. It can be incredibly daunting, especially if it's been a while since things have moved on rapidly in the last decade. Friends Kimmy and Liza are there to experience it with you.
Each week a real date is covered, and a special guest provides their perspective on love and relationships. Topics include understanding your dating wants and needs, who pays on the first date, ghosting, and crafting the perfect dating app profile.
Pros
Like talking to your friends
Entertaining and relatable
Interesting perspectives
Cons
---
Verdict
There's a great mix of dating podcasts available. For some thoughtful and sincere advice, try Dateable or Ready Set Love! If you want to relate to some cringe-worthy dating stories, then DTR or Dating Kinda Sucks will do the job. Knowledgeable hosts who can put their point across in an entertaining and non-judgmental way are the key.