Everyday tons of people turn to the internet to look for their soulmates and end up getting wrapped in Badoo dating scams or scams from other dating sites. In fact, there are millions of people who sign into online dating apps or social media sites every day just to look for someone to connect with and perhaps meet.
Some of these searchers may be introverts who just don't get out much. Others may work long hours (e.g., night shifts) and don't have time to play the dating game. And some live in rural areas and are looking for more than just the girl or boy next door.
Sadly, instead of finding that special someone to spend the rest of their lives with… or even just to spend a spicy evening with, these people end up finding scammers who are intent on taking as much as possible from their unwitting victims.
Here are some tips for avoiding these types of scams, including Badoo dating scams, and what you should know to protect yourself.
Could you be a victim of Badoo Dating Scams? Click here to find out…
What are Badoo Dating Scams?
Warning Signs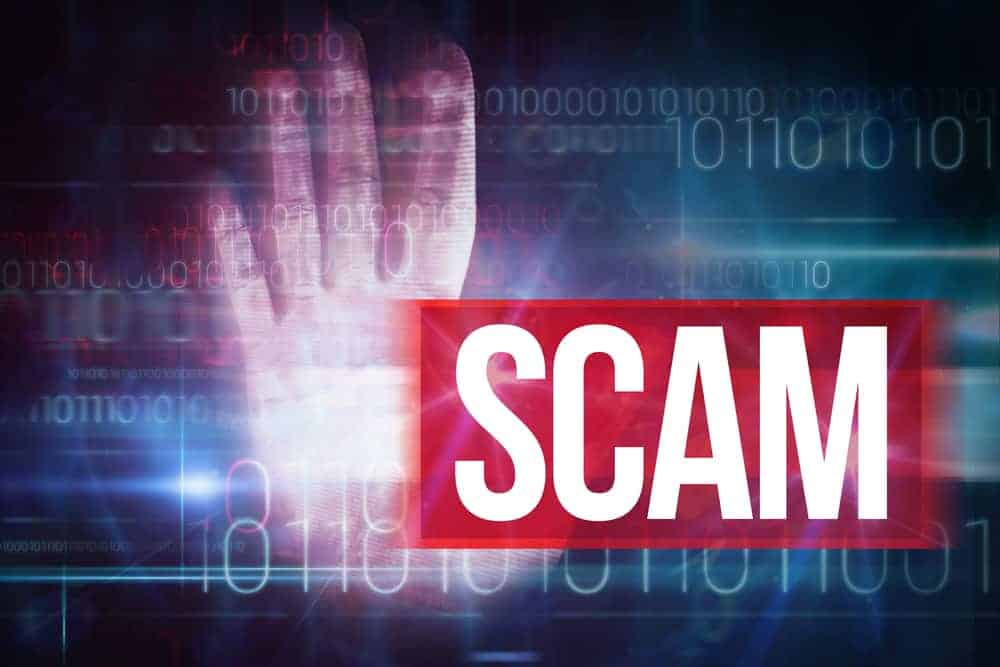 While it is true that video chatting is always a good idea early on in any online friendship, there are warning signs that you can look for to spot an online scammer in Badoo dating scams or on any online site.
Here are some of them:
Many of these men and women will claim to be educated in the United States or other countries at universities and colleges, and yet their English is extremely poor. Sentences such as, "I wish to be able to see you there at some time in the future, dear," or, "You have most beautiful smile, and I can tell you would make good wife from this smile," are poorly written and obviously not crafted by someone with a degree from an accredited school.
These scammers are also likely to claim that they are deeply in love with you after just a few conversations.
The information that is given on their profile likely will not match up with the photos they provide and the backstory they give you.
There is always an excuse why they cannot travel, they often claim they are in the military, they have to take care of their sick parent/child, or they simply don't have the money. Of course, if you could just send a few dollars… they swear they will buy a ticket to come see you. If you are gullible enough to fall for that, there is always an excuse why they couldn't make the trip, but the ticket was nonrefundable.
It Could Happen to You
You might think that you are being super-careful online. Maybe you follow many of these tips:
Don't go to questionable matchmaking sites to avoid being caught in things like Badoo dating scams.
Be very choosy about who you accept messages from. You'd never trust that email from the Nigerian prince who's looking for his long-last family to leave his fortune to. I mean, be serious, your last name is O'Malley … not much chance your great grandfather was ever even in Nigeria.
Learn to recognize fake profiles on Facebook. I mean just how many retired military doctors who just happen to be widowers can there be?
It is a certainty that you would never send money to someone whom you have just started talking to. You'd at least get to know them first, right? … share some intimate details about your life and listen as they do the same?
Even make them video chat with you so that you could be sure that they are who they say they are. After all, there is no way to tell in a text if "Miss 20ish Hot Chick" is actually "Mr. 50ish Nigerian Scammer." Or is there?
Could you be a victim of Badoo Dating Scams? Click here to find out…
---
How Badoo Dating Scammers Operate
Here are some facts:
Those who participate in Badoo dating scams and others will create fake profiles by stealing photos and information from other people.
Many of them, especially the male profiles, will use the stolen photos of those who are in the military, probably because this gives then a good excuse not to be in the United States while claiming to be American.
Those who choose to make female profiles for scamming will choose young, 20ish, fashion-model type photos to lure in desperate males.
Not only do these scammers try to convince their prey to send in money for their sick mom, or sick kid, or even plane tickets so that they can meet up, they will also involve the unsuspecting victim in criminal activity, such as bank fraud. After they've spent time getting close to the victim and building rapport and trust, they will suddenly need money for some reason. They will ask the unwitting participant to set up a new bank account for them to make transferring money easier.
The scammers will then send stolen money to that account and have their "love interest" wire the money out of the country, supposedly to them.
They may claim that their mother sent the money to the bank but didn't know how to wire it to them. The person who was only looking for love has no idea that they have now committed a crime. Scammers often insist on the victim using wire transfers because there is not really a way to reverse it or trace it. And the money that has been wired can typically be picked up almost anywhere.
There are several other things to look for that could point to your online love interest being fake, according to this report.
If a person whom you've met online asks you to chat somewhere other than the dating site (e.g., Badoo) or social media outlet that you met on, this could be a way for them to get your personal email, phone number, etc. It shows that they may have something to hide that they do not want to risk the dating site discovering.
Asking you to wire money from Western Union, Money Gram, or similar outlet is another sign to watch for. You should also never set up a new bank account for someone you don't live with or have known in person for some time.
Could you be a victim of Badoo Dating Scams? Click here to find out…
---
Badoo is Known to be Full of Scammers
Unfortunately, many of the reviews from Badoo dating sites suggests that the users are not the only scammers there, but that the site itself could be somewhat of a scam.
Users warn the public not to "buy any of their services like credits or premium," and claim that Badoo uses tactics such as subscription charges that the user is not aware of. One person goes on to say that Badoo continues to charge your credit card unless you can find a way to cancel it, yet it is impossible to reach customer service to do so.
Another user warns, "Never give them your credit card details, as they will charge you even after you cancel the subscription. And 80% of female profiles are fake!"
A person who added a review of Badoo to Quora shares, "Badoo charges large sums of money for absolutely NOTHING. If you plan to use this app, make sure to deactivate your credit card info or simply delete it from your app settings, or you will be automatically be charged for any of their services, even if it is by mistake."
This user goes on to say that they accidentally placed an order when a popup ad showed up as they were trying to like a user's picture. And this user claims that Badoo refused to refund his or her payment.
Could you be a victim of Badoo Dating Scams? Click here to find out…
---
You Can Test Photos With Google Photos
Another Quora user explains that most of the profiles on Badoo are fake and that the profile is created from random information and pictures on the internet. But Google makes it easy to spot a scammer who has used a photo from online.
Simply download the photo that you want to test, open a browser such as Firefox or Chrome.
Go to Google Images, click the little camera icon that says "search by images," then click, "upload an image."
Find the photo where you just downloaded it to your computer, and click it, or drag it onto the Google Image search.
Once you have done this, Google will show you everywhere that it finds that same photo online, whether on Facebook, Twitter, or other dating sites.
If you see that your special soul mate, "Miss Perfect 20's from New York" is actually "Ms. Stay-At-Home-Mom in Georgia," you most likely have a scammer on your hands. In such circumstances, you should probably cut ties immediately.
If you realize that you have unwittingly been a part of an online scam and participating in criminal activity, it is best to notify the proper authorities before they find you.
Could You Be A Victim Of Badoo Dating Scams?! 
It is important that you perform a quick background check on who you are actually speaking to on the internet (you can do that here). The common questions that spring to mind are:
Are they using fake identities?
Am I really speaking to a real person from the USA?
To help the users of this site we have partnered with BeenVerified so you can check exactly that. This checking service reveals everything about this would be romance scammer and if they are a real person!
Helpful Information Available on BeenVerified:
Arrest Records (Please check this!)
Photos  (Helps check if the same photos are used for multiple profiles with different names)
Email Addresses
Phone Numbers
Social Profiles (IMPORTANT – Do they have a real social profile or multiple)
Home Addresses
Relatives & Associates
Sex Offenders Register (Be safe who you are meeting!)
And More…
If you have the slightest doubt about who you are speaking to… Please use this service!